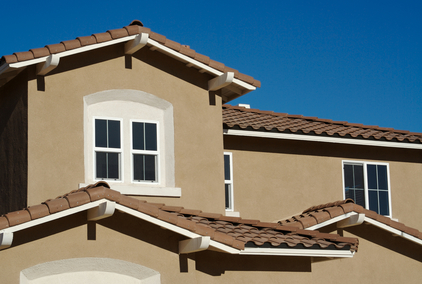 Tile roofs are some of the most popular options in Orange County, California - and for good reason! They're long-lasting and incredibly energy-efficient in hotter climates. Plus, they're a classic look with the area's typical Spanish-inspired architecture. (But they also look great with more traditional types of architecture.)
Orange County roofing companies install many of these types of roofs each year. And the best roofing company will walk you through all your available options when it comes to a tile roof. While you've got many choices to make when it comes to your new tile roof - from style to color - the first and most basic choice is which type of tile you'll use.
Tile roofs come in two basic options: concrete and clay. So what's the difference between the two? Here's an outline of the basic differences between these two types of tile roofs:
Cost
First, let's look at the bottom line. Typically, clay tiles are more expensive than concrete. The average cost per square (100 square feet) for clay tiles is $700-$1,000. The average cost per square for concrete tiles is typically $400-$900 per square.
Of course, when comparing costs, it's important to ask the Orange County roofing companies you're vetting about the total costs of each type of roof. Also, ask which brands and types of tile they offer in each option. The goal should be to get an idea of overall costs - including installation - and not just costs for the raw materials.