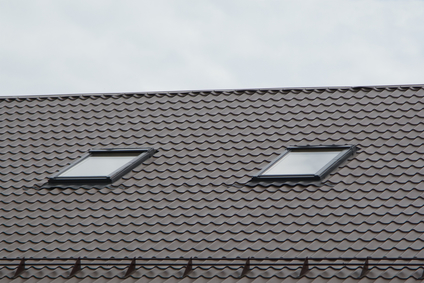 Alright, you've secured the services of a qualified Orange County roofing company to install new roof shingles. No doubt, there are sound reasons behind this decision. Maybe your tried-and-true shingles are worn and leak-prone. Perhaps you simply want a makeover for your home. All of these are excellent reasons for making the change. Nevertheless, when selecting new shingles, you must take more than style, function, and color into consideration. To ensure a successful installation, homeowners must weigh other factors before committing to a material. Failing to consider these factors could and probably will throw a monkey wrench into your plans mighty quick. This outcome not only will be frustrating; it probably will be very costly.
Your Orange County roofing contractor will be very familiar with these crucial factors. But if you're shopping for shingles on your own, you must be equally familiar with them. The first of these important considerations is local building codes. Depending on your community, the number of allowable shingle layers may be limited. If you're searching for the perfect shingles without professional assistance, you must check the local laws to make certain you're in compliance with appropriate codes.
You can, of course, put your mind at ease by assigning this task to a qualified professional. If, for instance, you live in an OC city such as Mission Viejo, you may want to get the assistance of a Mission Viejo roofing company. These experts can determine how well your shingle choice complies with local laws.
Roof slope and local climate also can make a difference when it comes to selecting shingles for your roof. Again, a qualified Orange County roofing contractor can best determine the suitability of your choice. After all, the last thing you need is a roofing material not suited to the pitch of your roof or not able to withstand local weather conditions. Far better to know where things stand well in advance.
If you have questions about what to know before purchasing shingles, be sure to reach out to Luke Roofing. A long-established Orange County roofer, we provide prompt, reliable expertise for every residential roofing and commercial roofing need. No matter where you live in OC, you can count on Luke Roofing for the most efficient, reliable roofing solutions.