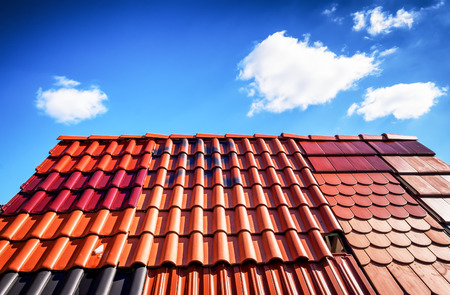 There's no doubt about it, laying a new shingle roof over an old roof is a cheaper option. It requires much less labor from your Orange County roofing contractors. And sometimes, this really is the best option. However, it's important to consider whether roofing over your existing roof is a good option, or if you should have the contractors tear off your roof to replace it completely.
Know the local codes
One reason you'll need to hire a licensed contractor to update or replace your roof is that they'll be familiar with the local building codes. These codes govern whether or not you even can roof over your existing roof.
Each local area has different rules, but the bottom line is that your roof can only weigh so much. If you're already approaching the limit according to local building codes, you may not be able to add another layer to your roof. Your professional roofer will be able to calculate the weight of your current and additional roofing materials to determine whether or not your roof is a candidate for having a new layer.
Have the contractor check the underlayment
One potentially huge problem with adding new material to your existing roof is the possibility that your underlayment isn't sound. If this is the case, then you'll likely be ripping off all those perfectly good shingles in just a few months or years to replace the underlayment.
This can be a huge expense, so it's definitely one you want to avoid if possible.
The best way to avoid this problem is to have your Orange County roofing contractor carefully examine your roof and its underlayment as much as possible before making this decision. The contractor should look for any signs of mold, water damage, or dry rot. If your roof has soft spots or wavy areas, or if there's mold un the attic side of the underlayment, you may be better off replacing the entire roof, including the underlayment.
Just because your roof isn't leaking visibly doesn't mean that the underlayment is in great condition. So be sure that your roofing checks for all of these issues before you decide whether to replace or simply re-shingle your roof.
Talk about look and longevity
Even if your underlayment is in mint condition, laying a new roof on top of your old one may not be your best possible solution. Before you decide, talk to your roofing contractor about other consequences, including how your roof will look and how long it will last.
When you put a new roof layer over an old one, you're inherently limited in the types of roofing materials you can use. So if you're hoping to change the curb appeal of your home by switching to a new style of roofing material, you may be out of luck.
Plus, laying new shingles over old ones can make for a wavy look that doesn't seem as attractive as if you had laid a brand new roof. This is something your Orange County roofing contractor can discuss with you in your conversations about which roofing option is best for your particular needs.
Besides affecting the look and feel of your roof, as well as the materials you may be able to use, laying a new layer over an old one will affect your roof's longevity. In fact, some shingle manufacturers will not offer as long a warranty when you lay a new layer of shingles over an old one.
Again, this is something you should discuss with your roofing contractor as you seek to make the best choice about whether or lay a new roof over your old one.
The bottom line
Most of the time, it's best to take off your old roofing materials and lay a brand new roof if you're financially able. If you're in a serious money crunch and just can't swing this, laying new shingles over old ones can be a decent stopgap. But before you go this route, be sure it won't cause further--and more expensive--problems with your home. Your roofing contractor will be able to talk you through your best options so that you can make the best decisions.
If you have any questions, be sure to reach out to Luke Roofing. A long-established Orange County roofer in Stanton and surrounding areas, we provide prompt, reliable expertise for every residential roofing need and situation. Wherever and whenever you need roofing services in OC, you definitely can count on Luke Roofing.