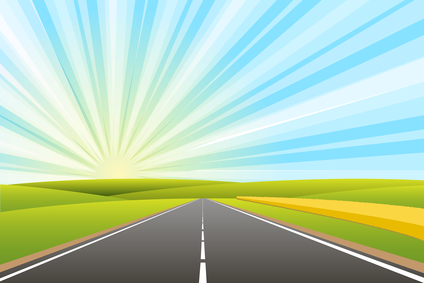 Don't worry just because you notice signs of cracking and blistering on your roof. You needn't call an Orange County Roofing Company for an urgent repair or replacement estimate. Most likely, the imperfections you've seen all are evidence of normal wear and tear. Cracks, blisters, granule loss, and similar signs are commonplace in the world of roofs. In fact, they can appear as soon as a month following the installation of a new roof. They don't, by any stretch of the imagination, indicate that your shingles are vulnerable to moisture penetration. Buckets of rainwater will not be flooding into your living room any time soon. Not through the roof, anyway.
This is not to say that things don't happen to your shingles as time passes. They most certainly do. However, unless your roof has been in service for decades, it probably has a long way to go. Still, be aware that deterioration can and will take place. You or a qualified Orange County roofing contractor should have a look at those shingles now and again. Intermittent inspections such as these can reveal unexpected problems. Yes, sometimes, despite the best construction and craftsmanship, problems show up. Shingles, like everything else, aren't perfect.
Generally, climatic or environmental conditions are the cause of both expected wear and tear, as well as unexpected problems. Even in Orange County, land of moderate weather, shingles are susceptible to environmental elements. In warmer regions, commercial roofing contractors and residential roofing contractors see the greatest impact made by phenomena such ultraviolet rays, wind, and accumulated moisture in poorly-ventilated areas of a home.
If you have questions about assessing the condition of your roof, be sure to reach out to Luke Roofing. A long-established Orange County roofer in Laguna Beach and surrounding cities, we provide prompt, reliable expertise for every residential roofing and commercial roofing need. No matter where you live in OC, you can count on Luke Roofing for the most efficient, reliable roofing solutions.