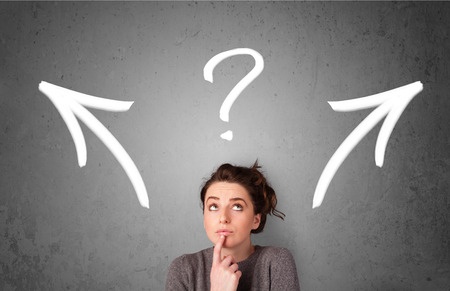 So it's time to replace the old roof on your home? Or maybe you're doing a new build, but can't decide what type of roof to put on your home.
With all the options on the market today - from metal to asphalt to clay and concrete tile - it can be difficult to pick a roofing material that will work best for you and your home. Luckily, a few steps can get you through much of the choosing process up front. Here are the steps you should take to eliminate some roofing materials right off the bat so that you can do your due diligence and choose the roof that will work best for your particular needs.
First, eliminate the impossible
The first thing you should do is eliminate any roofing types that are completely unsuitable for your home and the Southern California climate. On this second point, most types of roofing material can be made to suit the climate in SoCal. However, you'll see cedar shake shingles less often here because the dry weather and sun exposure may weather them more quickly.
You should also look into the types of materials that your roof can support. Heavier materials, such as concrete and clay tiles, take a stronger supporting structure and underlayment than lighter options. While you can often retrofit a house to support these materials, this could add significantly to your costs. So ask your Orange County roofing contractor whether your current structure will support all types of materials, and you may be able to eliminate some options off the bat.
Finally, ask your contractor about local building codes, and be sure to check with your homeowners association bylaws, if you belong to such an association. These rules and regulations may add further restrictions on the types of roofs you can install in your home.
Next, look at your budget
Now you've presumably knocked a couple of options, at least, off of your list. So look at the options you have left, and check out what they are likely to cost.
Cost is a balancing act when it comes to your roofing materials, just like when it comes to other construction materials. On one hand, you don't want to spend loads more than you can comfortably afford or that you'll get back out of the house when you sell. On the other hand, paying a bit more for higher-quality materials can pay off in a nicer finished look and longer-lasting roof.
Talk to your contractor about this issue, too. An experienced contractor will understand a range of materials, from the budget friendly to the more expensive premium products.
Typically the cheapest option is asphalt shingle, but this even comes in a variety of price points.And while tile can be expensive, it's a good investment if it significantly adds to your home's curb appeal and lasts for 50 years or more.
Then, do your due diligence
At this point, you may only have a couple of material options left on your list. In this case, it's time to thoroughly research these options to make the best choice for your particular needs. You'll find profiles of many popular roofing materials, including dimensional shingles, metal roofs, and clay tiles, on our blog here. Check these out for more information on the pros and cons of various roofing materials.
Remember that every roofing material has both a good side and a bad side. You'll need to decide which factors are most important to you. Is it the look and feel of the roofing material? How eco-friendly it is? Energy efficiency? Maintenance over time? Whatever the factors that are most important to you, do your research on a variety of materials and options.
Be sure to include your contractor in this discussion, too, as they'll likely have some ideas to weigh in. Plus, you'll need your contractor to advise you on the installation costs of various types of roofing materials.
Finally, make your decision
Once you've done your due diligence and narrowed down your options, it's time to make your final decision on which roofing material will work best with your home. Is it lightweight and long lasting metal? Timeless slate? Or affordable but interesting dimensional shingle?
Of course, once you've decided which material to use, you'll then have to wade through a whole new sea of options, including what colors and textures will look best on your roof. Again, be sure to look at what's possible, especially when it comes to building codes and your homeowners association, and what fits best into your budget and personal aesthetic. And you might want to get your Orange County roofer's advice even on this smaller decision point!
If you have any questions, be sure to reach out to Luke Roofing. A long-established Orange County roofer in Anaheim and surrounding areas, we provide prompt, reliable expertise for every residential roofing need and situation. Wherever and whenever you need roofing services in OC, you definitely can count on Luke Roofing.