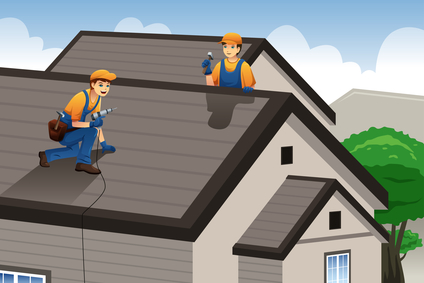 When an Orange County roofer installs a stunning new roof, this professional has a variety of materials from which to choose. What qualities should a roofing material have? Well, the answer, of course, depends on your situation and objectives.
Homeowners often rate durability as the most important quality. If this is your priority, you'll discover a variety of possible materials. Each of these, however, has its own defining characteristics. To choose the ideal one, homeowners should survey the wide range of options. Here are a few:
When it comes to longevity, slate roofs get the grand prize. Able to hold up well against the toughest weather conditions, slate can provide exceptional performance for a hundred years or more. Orange County roofers who install this material ensure maximum durability for your rooftop.
A step down from slate in the durability department is plastic polymer, which costs slightly less than the former. As with slate, plastic shingles offer excellent protection against inclement weather. Generally, this material lasts up to fifty years.
Metal roofs are on a par with plastic when it comes to durability. Once a metal roof has been installed by an Orange County roofing company, you can expect the material to last for up to fifty years. A step down in price from both slate and plastic, metal offers excellent insulation for your home. Consequently, you can count on the material to help keep your residence cooler when temperatures rise, and warmer when temperatures head South.
Perhaps you'd like more information about all this. If so, just ask a local expert. Let's say you live in San Clemente. OK, simply consult a San Clemente roofer about the topic. It's a great way to become well-informed and well prepared to make the best decision.
If you have questions about roofing materials, Luke Roofing can help. A long-established Orange County roofer, we provide prompt, reliable expertise for every residential roofing and commercial roofing need. No matter where you live in OC, you can count on Luke Roofing for reliable roofing solutions.