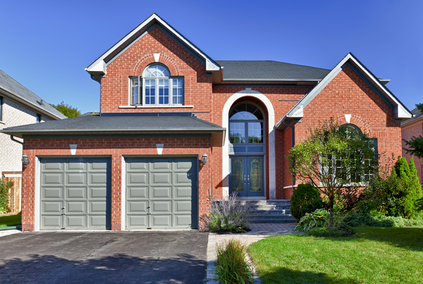 When an Orange County roofer installs a new roof, this professional is benefiting your home in various ways. First, the installation provides a functional benefit in the form of better protection against leaks. But a new roof also offers an aesthetic advantage to the mix. This is important not only because it provides owners with a certain sense of satisfaction, but because it ups the curb appeal of your residence. Curb appeal, of course, is the pleasing appearance of your home when viewed from the street. This type of visual impact is especially important when striving to make a striking first impression to prospective homebuyers. Even if you're not selling your house, however, curb appeal is a quality often sought by many homeowners.
What roofing materials are best at boosting your home's curb appeal? Orange County roofers offer a variety of options. Among the leading choices is asphalt, which is both durable and economical. Attractive aluminum or stainless-steel roofs also can add to your home's visual appeal while providing exceptional durability. It's not unusual for these metals to last fifty years or more.
On the slightly more expensive side are wood shakes, the natural way to improve your home's exterior impact. Also comparatively expensive are slate and tile, which are two more excellent choices that can be installed by a qualified Orange County roofing company.
No matter where you hang your hat, the right roofing material can add tremendously to your home's curb appeal. Perhaps you reside in Tustin. Perfect. Your Tustin roofer will be happy to give you a rundown of available roofing materials. Just reach out to a local professional for complete details.
If you have questions about roofing materials and how they can improve your home's curb appeal, Luke Roofing can help. A long-established Orange County roofer, we provide prompt, reliable expertise for every residential roofing and commercial roofing need. No matter where you live in OC, you can count on Luke Roofing for reliable roofing solutions.