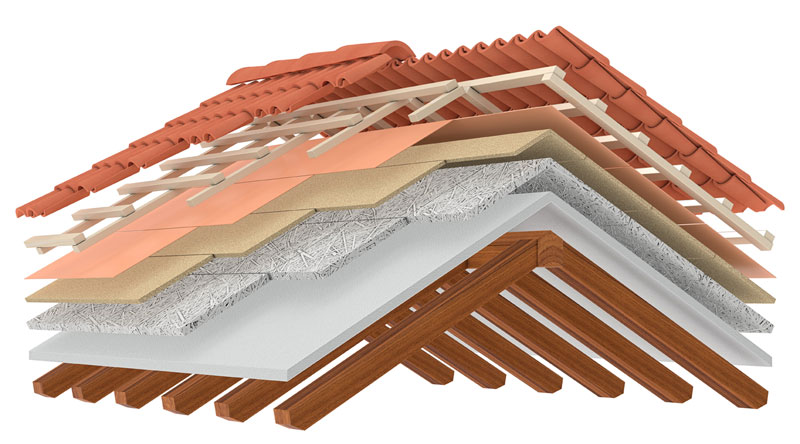 Choosing the Right Roofing Materials for Your Home
Choosing the Right Roofing Materials for Your Home
Different homes in different climates will require different roofs, but which kind is the best? Here's how to choose the right roofing materials for your home.
Keyword(s): roofing materials
Need a new roof?
The choices can be overwhelming.
The roofing materials you choose must protect and insulate your home. But you also have to consider the cost and appearance.
The best choice will be affordable and give you a good return on your investment by increasing the value of your home.
Keep reading to learn what's available, and the types of materials that work best on a residential roof in Orange County.
Roof Style
The roof style of your home may determine which type of materials you can consider.
If your home has a low slope or a flat roof, you may use a different material than a home with a roof that has a very steep pitch.
The structure of the home must be able to support the material you choose. If you want a slate roof, which is very heavy, the house has to be able to carry the load.
Consult with a professional to learn which types of roofing materials will work on your home.
Cost
After you determine the type of roof your house can support, you'll need to figure out the cost.
There are several things that determine the price of a new roof.
Roofing Materials
Condition of Existing Roof
Removal of the Previous Roof
Structure Repair
Type of Roof (Steep, Flat, Intersections)
Skylights, Chimney, Turrets
A home with chimneys, dormers, and skylights will cost more than a home with a simple roof. This is because it's labor intensive and requires more materials.
If the structure of the roof has rot, termites or other damage, you must repair it before you put on a new roof. That will add to the cost.
Types of Roofing Materials
Below are the best types of materials for Southern California weather.
Asphalt Shingles
Asphalt shingles are light in weight, easy to install and fit most budgets.
Most asphalt shingles are fiberglass. They're fiberglass mat that's saturated with asphalt and coated with colored ceramic granules. A roof covered in asphalt shingles can last up to 30 years.
A shingle roof has lower insulation quality than other roofing materials. But, they are available in many colors and are the cheapest option.
In fact, most Americans choose asphalt roofing materials for their homes.
Asphalt shingles used to be one of the least energy-efficient materials. They absorbed a lot of solar heat.
Now they are shingles with reflective granules that reflect most of the sun's heat.
Asphalt shingles are recyclable.
Wood Shingles and Shakes
Wood shingles and shakes are cedar, redwood, and southern pine.
Shingles are machine made. Shakes are handmade and often have a rougher look. Both have a natural look that adds character to a home.
Wooden roofing materials can grow mold in heavy rainfall areas. There has also been concern over fire resistance for wooden materials.
You can find shingles and shakes treated with fire retardants to reduce risk. Check with your local building officials to determine any restrictions on installing a wood roof in your area.
Metal Roofing
In the past, metal roofing covered warehouses more than residential homes.
Technological advances, and changing styles, make it easier for people to use at home. The choices today include copper, aluminum, alloy strips, and stainless steel. Many of the metal materials include recycled content.
Copper is the most expensive of the metals. As it ages, the copper takes on a green patina.
Metal roofs can be textured to look like wood shakes, shingles, slate or tile. The materials are long-lasting, lightweight, and resistant to bad weather. Metal also won't burn.
Besides their good looks, metal roofs are easy to install because they are so lightweight. A metal roof reflects the sun so it stays cooler inside in the summer.
Clay Tile
Clay tile roofing is natural clay that's fired in a kiln.
You've probably seen the half cylinder shaped tiles that are popular in Spanish and Mission style homes.
Clay tiles are durable, expensive and heavy. Your roof may need reinforcements to support the weight of a clay roof.
Overall, clay tiles provide many of the same benefits as slate, but cost less and offer more color choices. Clay tile is fire resistant.
Concrete Tile
Concrete tile is made of sand, cement, and water. It's available in different colors and textures.
The color is incorporated into the cement. It's not just a coating. Some color may fade after a few years.
Concrete tile is available in flat profile, low profile and high profile. Each profile has a different appearance. Low profile has small curves and high profile has larger curves.
A concrete tile roof is one of the most difficult roofing materials to install correctly. But, when properly installed with the right underlayments, battens, and flashings it will be a very good roof.
Concrete tile roofs are more expensive than asphalt shingle but less than a clay tile.
Slate
Slate is a beautiful natural material that lasts for hundreds of years.
If you are roofing a house with slate, you must reinforce the roof to carry the heavy load.
The color of slate comes from it's chemical and mineral composition. It will vary depending on where the slate is from. The slate may also change color after exposure to weather.
Slate is one of the prettiest types of roofs. But, installation is labor intensive and should only be done by skilled professionals. The installation and the raw materials make a slate roof expensive.
Simulated Slate Roofing Shingles
If you want a slate roof at a reduced cost, you can choose a composite material that looks like slate.
It is similar in weight to asphalt, so you won't need to reinforce the structure.
The simulated slate shingles are made of plastic/polymer, clay, rubber or asphalt.
This composite material looks like the real thing. However, it may crack under impact. It also may fade. Although it doesn't cost as much as real slate, it is more expensive than other choices.
Get an Estimate
If you need help with a new or replacement roof, contact Luke Roofing for an estimate. We're a long-established Orange County roofer.
You can count on Luke Roofing for prompt, reliable expertise for every residential roofing need and situation.