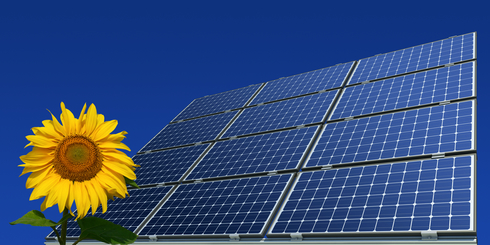 Thinking of ways to save money in 2015? One excellent option could be going solar. According to multiple sources, California is one of the least expensive places in the country to install solar panels. With government incentives, it's possible to spend as little as ten to fifteen thousand dollars on some residential solar systems. Often, solar energy systems can save 50 - 90% of your electricity bill in California homes and the return on investment is quicker than it's ever historically been.
So there's many obvious reasons for installing solar - saving money and helping the environment - but what makes 2015 a great time to install solar panels on the roof of your home or business?
Home solar power is easier to install than ever. And with Orange County solar panel installers, you can work with a local business to set your own home or business up with money-saving solar power.
Obviously with the sunny climate in SoCal, there's no better place in the nation to use solar. Your home can generate energy most days of the year - maybe even enough to have the electric company pay you if you put more energy into the system than your home uses.
But how do you get started with solar panels in your home? Here's a quick guide:
Start with energy efficiency

This might seem an odd place to begin, but before you try to use solar for your home's energy needs, it's a good idea to make those energy needs as small as possible. Start by having a home energy assessment - many electric companies will do this for you. Then, consider simple ways to save energy - using Energy Star appliances, adding insulation to your home, and ensuring your attic and roof aren't leaking air.


Know what you're after

There are actually several ways to use solar energy to make your home more energy efficient. If you're designing a home from the ground up, you can take passive solar design into account. You may also want to check out solar thermal energy, which uses the sun's heat to augment your water heater. The final option - and the one most people think of when they think of a home solar system - is photovoltaic panels. These are the black panels on roofs that actually turn energy from the sun into electricity.


Schedule an assessment

If you're considering installing photovoltaic panels on the roof of your home or business, you'll definitely need some professional guidance. A professional solar panel installer should come and check out your home to help you figure out your options. Your home may or may not be easily suited for solar energy, and you may need to make some changes in order to accommodate solar.

For instance, if you have too many trees shading your home's roof, solar will obviously be less effective. The installer will help you understand how many solar panels you can accommodate, and how many you might need for your home's energy needs.


Have the panels installed

Orange County solar panel installers will be able to help you apply for any incentives for which you might qualify, saving you money on your solar panels. Then, they can install your photovoltaic system and ensure that it's up and running. As your professionals are installing your solar panels, be sure to ask about maintenance requirements, and to schedule any annual or seasonal maintenance checks for your solar system.

After all, you'll have made a significant investment in this system, so you'll want to be sure you're maintaining it properly throughout its lifespan.
Home solar power isn't for everyone. It's a significant up front investment, and it can take a few years to pay for itself. However, photovoltaic solar panels are becoming more affordable and efficient than ever before. And the cost of other types of energy is going up. So in the next few years, it's likely that solar panels will start to save their owners even more than $36,000 over their lifetime.
Solar panels can be a great investment not just for your home, but also for the entire energy grid. Ask your installer how many panels you'll need to put energy back into the grid. You could generate more energy than your home needs, getting payments from the energy company and lightening the load of your local energy grid.
The first step is to assess your home's current energy use and needs, and to talk with a specialist to see if your home is currently compatible with solar panels. These systems can definitely be worth the investment in the long run, especially if you choose installers who can walk you through the process of purchasing a high-quality, long-lasting solar system for your home.
If you have any questions, be sure to reach out to Luke Roofing. A long-established Orange County roofer, we provide prompt, reliable expertise for every residential roofing need and situation. Wherever and whenever you need roofing services in Mission Viejo or anywhere else in OC, you definitely can count on Luke Roofing.