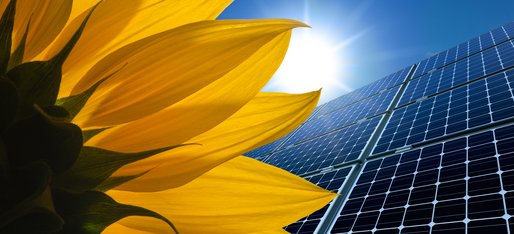 Even in California, the state where solar energy gives the quickest returns on investment, solar is a big investment. You could spend tens of thousands of dollars on solar energy for your home or business. To make that investment worthwhile you, of course, need to be sure you're using the best possible solar panels on your home. But you'll also want to be sure that you're hiring the right roofing company to install your solar panels.
Just because a company is rated as the best Orange County roofing contractor doesn't mean they're necessarily qualified to install solar panels. Great roofers can install great roofs, but they may not be certified to install solar. So you'll want to be sure you're working with a company that knows both before you sign a contract.
What to look for
So what should you look for when determining who to hire to install your home's or business's solar panels? The best place to begin is with the company whose panels you're going to install. There are still only a few companies in the United States who manufacture solar panels. One of the best known is Solar World.
Like many companies who manufacture roofing materials, solar panel companies often train and rate contractors who install their products. This is no different with Solar World. This company puts contractors through extensive training to ensure that they can properly install their high-quality solar panels. Solar World, after all, has a vested interest in ensuring that their panels are installed properly!
So when you're choosing a company to install Solar World panels, who better to ask for a recommendation than Solar World? You can check individual contractors for the company's seal of approval, and then choose a roofing contractor who is up-to-date on everything Solar World has to offer. If a company offers Solar World products, but hasn't been certified to install those products, you might want to look elsewhere.
Consider financing
One more thing to consider when you're considering which of the Orange County roofing contractors to choose for your solar project is financing. To start, you want to choose a company that is very familiar with the ins and outs of various incentives and rebates for solar. To get the most bang for your buck, you'll want to apply for all these credits and incentives. Right now in California, the available incentives could pay for up to 30% of the total cost of solar for your home or business!
Besides that, though, you may need to check out a company that offers financing for the balance of the charges associated with your solar panel project. Roofing companies may work directly with banks and other financiers to help you get direct financing for the project. This can make it much more affordable, and can be more streamlined than, say, applying for a second mortgage.
The roofer won't typically apply for the financing for you, though this may be available. But financiers are concerned about your project being done right. So they'll be more likely to finance your project when you're working with a properly licensed and vetted roofing company.
While you don't want to base your decision ultimately on financing options, this can make a big difference. The right contractor who has a relationship with viable financiers in the area can streamline your process, save you time, and even save you money when it comes to installing solar in your home.
Get a feel for the company
The best way to determine if you're hiring the right contractor for your solar panel project is to talk with the contractor directly. You can see how familiar a contractor is with solar, financing, rebates, and other pertinent details just by talking with them about your project. A contractor who has time to answer all your questions in detail is one that's worth working with for your solar panel installation project.
Solar panels are a great way to save money, especially in sunny SoCal. In fact, they can pay for themselves within just a few years here. But before you go about installing them, ensure that they're going to be done well, and that you're going to get the most bang for your buck. This means taking your time to ensure you're hiring the best Orange County roofing company for the job.
If you have any questions, be sure to reach out to Luke Roofing. A long-established Orange County roofer, we provide prompt, reliable expertise for every residential roofing need and situation. Wherever and whenever you need roofing services in Garden Grove or anywhere else in OC, you definitely can count on Luke Roofing.