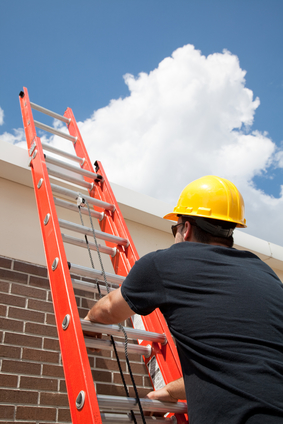 Roof Repairs in Orange County
Most homeowners prefer to DIY fix at least some of their home repairs. After all, doing simple repairs yourself can save you lots of money. But when it comes to your roof, there are certain repairs you simply shouldn't attempt on your own.
While you may be able to repair a small leak yourself, here are X common roof repairs in Orange County you should leave to the professionals:
Fixing faulty installation. If your roof was improperly installed in the first place, it'll be more likely to leak. And the lifespan of your roof could decrease dramatically.

Unfortunately, it can be difficult to tell if your roof was installed improperly, or if the problem is more localized. If you suspect your last roofing guys did a number on your roof, call a professional to assess and fix the problem.
Installing ventilation. Proper ventilation is essential for keeping your home comfortable and giving you better air quality. But "proper" is the key word here. Installing vents yourself may seem like a good idea, but if you put them in the wrong places, they won't work correctly. And incorrectly installed vents can result in leakage, which will cause even more problems down the road.
Fixing hail damage. Again, you might be able to repair small, localized holes in the roof. But if hail or another natural disaster causes widespread damage, you may need to call a specialist in roof repairs in Orange County. It takes a practiced eye to find all the damage, so you know that it gets repaired as quickly as possible.
The bottom line here is that a capable, experienced DIYer can fix some minor, common roof problems. But you also need to keep in mind the inherent danger in working on a roof. Just being on the roof is dangerous - let alone carrying tools up and down a ladder.
So if you're the least bit uncomfortable with even smaller, more manageable sorts of roof repairs, you'd be better off leaving it to the professionals. Those who specialize in roof repairs in Orange County will be able to quickly and accurately assess damage, get you an itemized estimate, and safely repair the problems as soon as possible.
When it comes to repairing your roof, don't take a chance that you'll mess it up even more if you don't know what you're doing. Instead, call a professional for help, and make sure your roof repairs are done right the first time.
If you have any questions, be sure to reach out to Luke Roofing. A long-established Orange County roofer, we provide prompt, reliable expertise for every residential roofing need and situation. Wherever and whenever you need roofing services in Foothill Ranch or anywhere else in OC, you definitely can count on Luke Roofing.