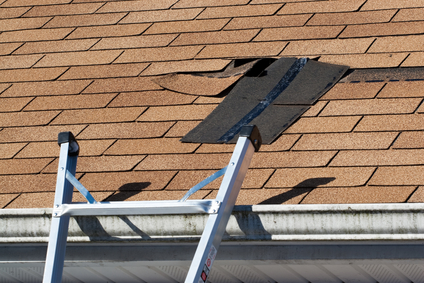 You see water leaking into your home, dripping down walls, and soaking your precious belongings. Does this mean you'll need an Orange County roofing company to perform a complete roof replacement? The answer is maybe not. Depending on the severity and cause of the problem, you may have other options. The best course of action is to call a reputable Orange County roofing company and request a thorough inspection. In the process of checking out the situation, this professional may well discover other, less-costly causes of the roof leakage.
What are some of the less costly causes of roof leakage? A set of loose flashings is one of the most common ones your Orange County roofing contractor may discover. A flashing, of course, is a sheet of strategically-placed material that protects homes from water penetration. If one or more of these sheets has come loose, your roof definitely is leaving an opening for unwanted water penetration.
This, however, is not the only issue that may be responsible for roof leaks. A residential roofing contractor or commercial roofing contractor may discover a variety of others. For instance, during an inspection, this professional might notice that only a section of your roof is damaged and vulnerable to water leakage. Should this be the case, repair work likely will be limited to this relatively small area.
You should, however, be prepared for the worst case scenario – the need for a re-roofing. If your Orange County roofing company recommends this option, there are two basic ways to solve the problem – either re-cover your current roof or replace it completely. Only a professional can determine which option is best.
If you have questions about roof replacement, be sure to reach out to Luke Roofing. A long-established Orange County roofer in San Clemente and surrounding areas, we provide prompt, reliable expertise for every residential roofing and commercial roofing need. No matter where you live in OC, you can count on Luke Roofing for the most efficient, reliable roofing solutions.