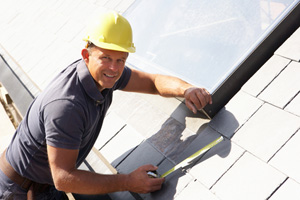 Replacing a roof isn't cheap. That's why it's important to repair your roof - rather than replacing it - whenever possible. Unless the shingles or tiles on your roof are completely worn out, repairs are able to fix many issues you might be having - including leaking. Orange County roof repair often addresses a group of very common problems. Here are some of the most common repairs that we do:
1. Damaged flashing.
Flashing is a piece of metal that adds extra protection to your roof's extra vulnerable points. It's found around skylights, around chimneys, and sometimes in the valleys of your roof where two surfaces meet. These areas are more prone to leaks, and are harder to get shingles and tiles into properly.