3 Telltale Signs that Your Roof Needs Replaced
Has it been a while since the roof on your home has been replaced? Do you think it's time to replace your shingle or tile roof in Orange County? Here are 3 signs to look for that will let you know if your roof needs to be replaced:
1. Signs of water damage or leaking
If you don't have an attic - or if you use your attic as living space - this one will be obvious. You'll suddenly feel a drip or see water coming down the ceiling or into the walls. But if your only in your attic twice a year to take down and then put away your holiday decorations, you might need to check out that attic.
If you think your roof is failing, check the attic for telltale signs of water damage - leaks or water stains, rotting, mold, or a mildew smell. All these signs tell you that your roof isn't doing its job of keeping out the weather.
Hasn't rained in several months? In that case, go into the attic during the day, and look for outside light showing through the roof. If you can see daylight, you've got a problem!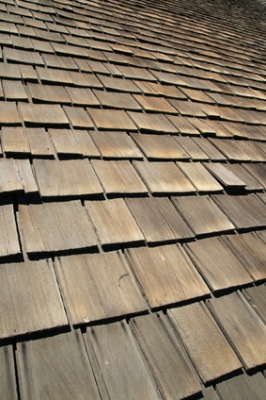 2. Look on the outside
Shingles are meant to "tell" you when they need to be replaced. When they start to wear out, they'll curl at the edges or begin blistering. Other signs of problems with a shingle roof include lots of loose or missing shingles, algae growth that looks like greenish stains, or buckling in the shingles.
Many Orange County roofs are made from clay tiles. Clay tiles themselves last quite a bit longer than shingles. But you should still keep an eye out for damage - like cracks in the tiles. Also, clay tile roofs are still prone to problems in the dips and edges of the roof. Where two surfaces meet, the flashing can crack or wear out, causing problems. Look for water damage or visible signs in the flashing.
3. Problems around the chimneys
The first places to become damaged on your roof will be around the edges of things - where two surfaces meet or where your chimneys or other ventilation systems stick out. This is where your roof is already the most vulnerable.
Issues with flashing and leaks around the chimney don't necessarily mean your whole roof needs replaced. But these issues do need to be fixed as soon as possible. So take the time to call an Orange County roofing company even if you notice seemingly minor issues like these.
After all, saving your roof before the underlayment gets wet and damaged can save you lots of money in the long run!
If you have any questions, be sure to reach out to Luke Roofing. A long-established Orange County roofer, we provide prompt, reliable expertise for every residential roofing need and situation. Wherever and whenever you need roofing services in Buena Park or anywhere else in OC, you definitely can count on Luke Roofing.