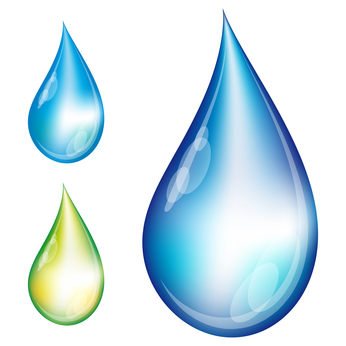 Generally, when an Orange County roofer repairs a roof leak, deteriorated shingles are the problem's cause. Leaks, however, can originate in other rooftop zones. A skylight is one of these possible zones. Believe it or not, this wonderful source of natural illumination can develop leaks -- or become the gathering place of excess moisture. The unwanted water supply, in turn, often will enter vulnerable regions of the home. The resulting damage can be extensive – and expensive. Additionally, this unwelcome intrusion likely will lead to frustration, vexation, and worry. Not exactly something on the average homeowner's wish list.
Orange County roofers typically encounter several different causes of skylight leak problems. One of these is deteriorated or improperly installed flashing around the skylight. These flashing deficiencies can leave clear openings for rainwater, which eventually could find its way into various rooms that are best left dry.
Equally problematic are any areas of damaged roof that are in a skylight general vicinity. When severe enough, the damage can leave gaps that invite the entry of unwanted moisture. A thorough roof inspection can uncover any of the aforementioned problem areas before much larger problems develop.
During an inspection, an Orange County roofing company might discover one other problem source – an insufficiently ventilated upper story or area of your home. Such poor ventilation can result in abnormal levels of humidity. If the humidity occurs anywhere below the skylight, condensation may gather on the glass. Consequently, leaks could develop on the skylight's frame.
Are you concerned about skylight leaks? The best first step is to consult a local professional who is wise in these matters. Maybe you hang your hat in Irvine. Great. Just share your concerns and questions with an Irvine roofer. It's that easy to be informed.
If you have questions about skylight leaks, Luke Roofing can help. A long-established Orange County roofer, we provide prompt, reliable expertise for every residential roofing and commercial roofing need. No matter where you live in OC, you can count on Luke Roofing for reliable roofing solutions.