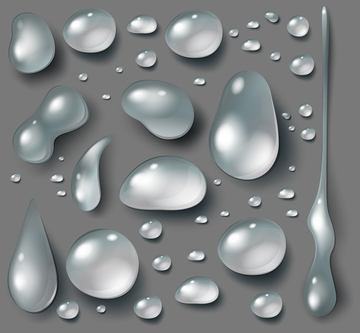 In the midst of a fiercely hot summer, roof leaks probably aren't a major concern for the vast majority of homeowners. But sooner or later, the rains will arrive. You can count on it. Invariably, a certain percentage of homes will develop leaks once the clouds burst. And at that point, many owners of these properties will request the input and assistance of a qualified Orange County roofer. Entirely expected. Don't, however, assume your entire roof is no longer functional -- and therefore is a candidate for complete replacement. Believe it or not, a simple repair may be enough to solve the leakage problem.
To ascertain the proper solution to unwanted drippage, homeowners should consult a team of reliable Orange County roofers. Only these experts have sufficient skill, experience, and knowledge to evaluate the situation and draw accurate conclusions. Various factors will be assessed before a final determination is made.
One of these factors is leak location. As with many other kinds of repairs, some spots are harder to deal with than others. So are certain roof sizes and shapes. It all must be examined and analyzed before an Orange County roofing company can render a reliable opinion on the matter. When the experts give that opinion, you can be sure it will define the best course of action.
So, if your home develops a roof leak, your next step is clear – ask a local expert. Perhaps you live in Tustin. In that case, simply schedule a consultation with a Tustin roofer. It's the best way to learn all you need to know – and to make the right decision.
If you have questions about roof leaks, Luke Roofing can help. A long-established Orange County roofer, we provide prompt, reliable expertise for every residential roofing and commercial roofing need. No matter where you live in OC, you can count on Luke Roofing for reliable roofing solutions.