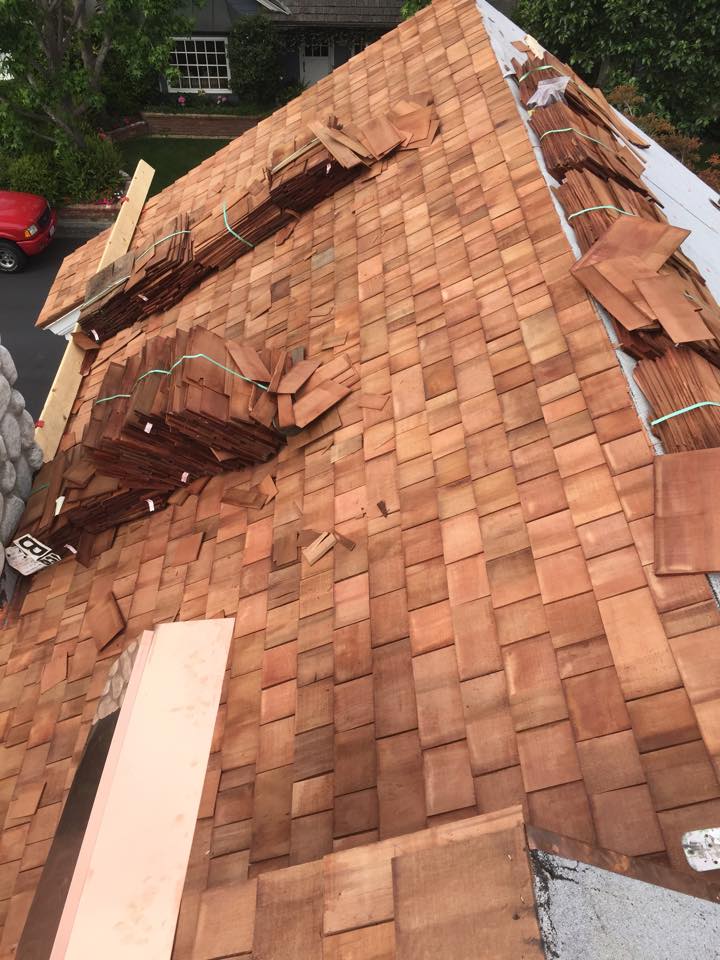 As the environment and environmental concerns come to the cultural forefront - especially here in California - more homeowners are asking how to go green with home renovation and repair projects. One great place to begin going green is with your roof. But which roof is the most eco-friendly? And how green can you get with your roof? We're here to answer these questions and more.
What does "green" mean for a roof?
When it comes to your roof, there are plenty of ways to go "greener" than you already are right now. One of the most eco-friendly options is probably a truly green roof, which grows heat-deflecting, oxygen-producing, air-cleaning plants on the roof. But you don't have to get quite that out there when choosing a greener option to replace your home's roof. Instead, just think about these factors:1.Energy savings
One of the primary ways a great roof can help you go greener is by costing you less energy. A well-insulated roof that deflects sunlight can help Orange County homeowners save on electric bills for air conditioning.
2.Recycled content
Today, even conventional roofing materials like asphalt shingles are often made from partially recycled content. Buying recycled materials is a great way to support the recycling industry, making your roof a bit greener.
3.Durability
The first "r" of the go-green cycle is reduce. Recycling is great, but reducing overall consumption is truly key to helping the environment. One way to do this is by investing in a more durable roof that won't have to be replaced for 25 or even 50 years. You'll reduce the amount of material, overall, that is used on your roof, thus helping the environment.
4.Recyclability
What will happen to the materials in your roof once you do have to replace it? Choosing materials that are easy to recycle means you've chosen a greener roof.
Some good options to consider
With these factors in mind, here are a few good green roofing options to consider:
1."Cool roofing"
One easy way to go green with your roof is actually to go white! This is especially true in hot areas like SoCal. Here, many Orange County roofing contractors will install light - or at least very light gray - shingle or metal roofs. The color helps reflect more of the sun's rays, thus reducing cooling costs.
2. Metal roofs
Metal is one of the more affordable roofing options that's truly green. You can even combine it with option #1 for an even greener roof. A white metal roof would cut down on energy needs while being eco friendly in and of itself. Metal roofs are often made from partially recyclable materials, do not need to be replaced often, and are nearly 100% recyclable after use.
3. Salvaged slate
Slate roofs are another good green option, mainly because they're energy-efficient and can last for over 100 years. But the process of mining slate is very energy-intensive. Cut some of these environmental costs by seeking out salvaged slate to use for your roof.
4. Repurposed clay tile
Like slate, clay tile roofs can last for a very long time, and they're made of natural materials. However, again, the process of creating clay tiles is energy intensive. You can often find repurposed clay tiles, though, from homes that have been demolished. This could spell both a cost savings and a greener roof for your home!
5. Recycled content shingles
Asphalt shingles are the least eco-friendly option around because they're made from petroleum byproducts. However, many manufacturers today are coming out with shingles made from at least partially recycled content. These can be a great way to be a little greener if you're on a tight budget and cannot afford metal or slate roofing.
The bottom line here is that homeowners can choose to go green with roofing by taking even small steps. A repurposed slate roof is very eco friendly, but even a traditional shingle roof in a lighter color is a step in the right direction. If you're interested in repurposed or recycled content roofing materials, ask your Orange County roofing contractor about options available in your area. You might be surprised how easy and affordable it is to go green when it comes to your roof!
If you have any questions, be sure to reach out to Luke Roofing. A long-established Orange County roofer, we provide prompt, reliable expertise for every residential roofing need and situation. Wherever and whenever you need roofing services in Cypress or anywhere else in OC, you definitely can count on Luke Roofing.