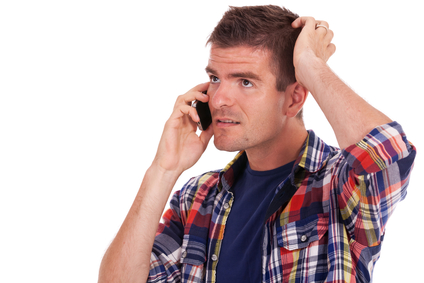 Your roof is a huge part of your investment in your home, since it protects literally every other part of your investment. So you want to take extra time and care when repairing your roof, and making decisions about roof repairs. On that note, here are five things to avoid when it's time to repair your roof:
1.Hire a cut-rate contractor
It may seem tempting to hire a less experienced contractor, or one who quotes a too-good-to-be-true low price. Cheaper contractors - especially those who don't give a solid reason for being significantly cheaper than your other quotes - are often cheaper for a reason. These contractors might cut prices by hiring less experienced laborers, or by using lower-quality materials. None of these things are good for you or your home!
Instead: Shop around and get quotes, but choose a contractor who offers the most value for your money. Experience counts in this business, so opt for a more experienced contractor who has a crew of well-trained workers. You'll save money in the long run.
2. Start DIYing it
Experienced homeowners and DIYers may be able to tackle some minor roof repairs - like replacing a few shingles - on their own. But if the closest you've been to repairing a roof is watching HGTV, step back. Roof repair is not only complicated, but it can also be dangerous. You're literally risking life and limb by climbing on your roof without proper equipment. Plus, your DIY fixes may do more harm than good if you don't know enough about your whole roofing system.
Instead: DIY build deck furniture, or tackle a painting project inside your home. But leave the roofing to professionals who will do it right the first time - without getting someone hurt.
3. Buy your own materials
You might think it's a good idea to cut costs for your roofing materials by shopping Craigslist before you hire a roofer. Then, you just have to hire the people to install them, right? Well, that's not always the case. An experienced roofer will be able to get good deals on materials. And they'll help you decide which materials are really best for your home, and how much you need.
Instead: Hire a roofer first, and then talk about options for roofing materials. Trust the contractor to stick to budget, while buying you the best possible roofing materials within that budget.
4. Installing new products
Some products that look great for roofs - like rain diverters and certain skylights - are actually problematic in the long run. You might be tempted to pick up these items and put them in yourself - or just hire a jack-of-all-trades handyman to do it. But you may not have a handle on how these products can damage your roof - and your entire home - over the long run.
Instead: If you're thinking of installing a skylight, changing your gutter system, or adding something else to your roof, ask a licensed roofing contractor first. The best Orange County roofing contractors will be able to give you advice and insight as to how certain products will work with your roof long-term.
5. Not doing your homework
Hiring the right roofer isn't just about checking out roofers online. You'll also need to do your homework on roofing materials and various options for the repair. You can do some of this with the help of the contractor you hire. But you should have some idea of what your options may be before you start talking to the contractor.
Instead: Do a bit of research about the various types and brands of roofing materials. This can help point you towards the right roofing contractor for your needs, making it easier to shop for a contractor to repair or replace your roof.
Hiring an Orange County roofer isn't the easiest task. You should also vet contractors carefully, especially since they'll be doing major work on a major portion of your home. And you should be sure to get multiple quotes so that you know what's reasonable in your area for the particular job you need to have done.
Whatever you do, though, don't make one of these five common mistakes when it comes to repairing your roof. DIYing has a place, as does saving money on materials by buying them secondhand. But these projects don't always turn out well. And when it comes to your roof, you want to be sure it's in the absolute best shape possible. That all starts by hiring the right contractor, choosing the right materials, and following the project through.
If you have any questions, be sure to reach out to Luke Roofing. A long-established Orange County roofer, we provide prompt, reliable expertise for every residential roofing need and situation. Wherever and whenever you need roofing services in Costa Mesa or anywhere else in OC, you definitely can count on Luke Roofing.