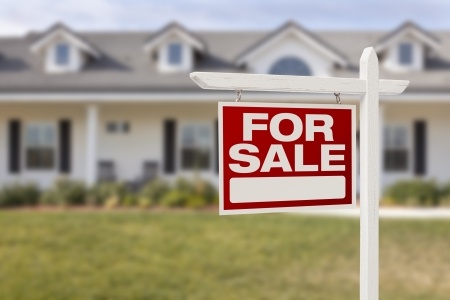 When it comes to picking out a new roof for your home, or even a roof for your new construction home, it pays to look at things through a buyer's eyes. Even if you're planning to stay in your home for several years, you never know what will happen. So whether you're renovating or building a brand new home, take time to think about what today's buyers are looking for when choosing a roof.
Not sure what buyers in your area like? Talk with a local realtor, or ask your Orange County roofing contractor what other homeowners in the area are doing. Getting an idea of the current trends will help you make the best possible choice when it comes to choosing a roof for your home.
Here are some of the considerations to make when you're looking at your roofing choice as a buyer would:
Eco-friendliness
Many of today's home buyers are looking to "go green." This movement that began decades ago is still going strong. While many buyers look at "green" options for appliances and fixtures, such as toilets and light fixtures, they may be attracted to an eco-friendly roofing option.
The up-front eco-friendliness of your roof may positively impact some potential buyers. This means looking for roofing materials that are made from recycled or partially-recycled materials. Or you could choose an option like clay or concrete tile roofing, which is typically easy to source in a sustainable way.
However, beyond looking at eco-friendliness up front, you'll want to look at what happens when the roof needs to be replaced. For one thing, a longer-lasting roofing material is more eco-friendly by nature and will be attractive to buyers. But you might also consider materials like metal or certain asphalt shingles that can easily be recycled into other objects when it's time to replace the roof.
Energy efficiency
This factor goes hand in hand with eco-friendliness. The more energy efficient a roof is, the easier it is for the future buyers to "go green" when it comes to their own energy spending.
In California, lighter-colored roofs are becoming more and more popular, since they reflect the sun's rays and make it easier to keep a home cool. You may also want to consider roofing options that are naturally insulating, such as clay and concrete tiles. These materials have air pockets between the shingles and the roof, making them great at insulating against heat transfer.
While you're considering the energy efficiency of potential roofing materials, you may also want to consider the underlayment and attic. Talk to your Orange County roofing contractor about ways to make your attic area better ventilated and cooler. This will only help with the overall energy efficiency of your roof.
Maintenance
Many of today's homeowners live busy lifestyles and don't want to spend a lot of time or money worrying about home maintenance. If possible, lean towards a roofing material that is easy to maintain, such as tile or metal. These roofing materials also tend to need replaced less often, which also makes them a popular option with buyers.
Whatever you do, be sure that you as the current homeowner stick closely to your roofer's recommendations for keeping your roof in tip-top shape. This will save you money over the life of your roof, and will make your home more salable if the time comes.
Style
Finally, be sure that whatever roofing option you choose fits into the style of your area and your neighborhood. When you're shopping for any exterior aspect of your home, be sure that your home has curb appeal and stands out, without looking out of place in your neighborhood.
Using these tips, look at your potential replacement or new roof from a buyer's perspective. You'll add value to your home, and make it easier to sell if and when the time comes.
If you have any questions, be sure to reach out to Luke Roofing. A long-established Orange County roofer in Sunset Beach and surrounding areas, we provide prompt, reliable expertise for every residential roofing need and situation. Wherever and whenever you need roofing services in OC, you definitely can count on Luke Roofing.