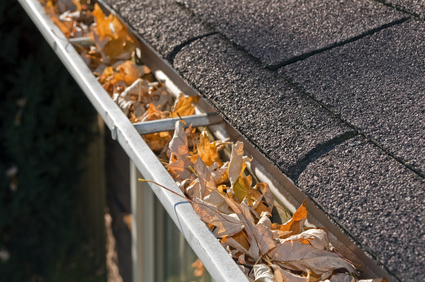 Asphalt shingle roofing is one of the most popular options nationwide, and with good reason. It's cheap, easy to maintain, and simple to repair. But this doesn't mean you'll get good results from your asphalt shingle roof - even the high-end kind with a warranty - by leaving it completely alone.
Proper roof maintenance will ensure that your roof lasts as long as possible. So whether your asphalt shingles are brand new or several years old, here are five tips for keeping them in top shape as long as possible:
1. Know your warranty.
This isn't a maintenance tip, per se, but it's still essential. The best Orange County roofing company will be up-front about any warranties for your new roof. Hang on to any paperwork surrounding your warranty, so you'll have it in case a problem arises.
If you didn't work with the best Orange County roofing company, you may need to do a little digging to understand the restrictions and limits on the warranty for your roof. Call the company who did install your roof, or the manufacturer of the products you use. And, again, keep the details of your warranty handy, just in case something goes wrong in the future.
2. Keep it clean.
The sun will take an inevitable toll on your asphalt shingle roof. Even the best Orange County roofing company can't prevent that! (Although using higher-quality shingles can keep it from wearing out as quickly.) But another issue for your roof is debris, which builds up on all roofs over time.
Twigs, limbs, leaves, dirt clods, and other types of debris don't usually damage your roof in themselves. But they can cause water to get stopped up in certain areas - particularly around chimneys and skylights where the roof's seal against penetration is already weakest. So once or twice a year, clean the debris off your roof - or hire someone to do it. This will help protect against early leaking and decay.
3. Clean the gutters.
Just like debris on the roof can cause water to stand in places where it shouldn't, backed-up gutters can cause problems for your roof. So when you get your roof cleaned each year, make sure your gutters get cleaned, as well. And inspect your gutter system once in a while to ensure that it's draining properly.
4. Inspect the roof semi-annually.
Most homeowners have a list of maintenance items they take care of once or twice a year. So add roof inspection to yours. Inspecting your roof regularly can help you catch issues before they become full-blown crises mandating a visit from a Orange County roof repair expert.
When you inspect the roof, do as much of it visually as possible. Stepping on the shingles only adds more wear and tear, after all. But you may have to actually get out on the roof in spots. If you're uncomfortable with this, ask the best Orange County roofing company if they handle inspections, or if they can recommend someone who does.
Asphalt shingles will start to bubble up or curl around the edges when they're reaching the end of their lifespan. When you notice this on your roof, call a roofing company to start the process of replacing your old shingles with new ones. It's better to do this sooner rather than later, as you don't want to compound the issues by leaving worn-out shingles on your roof for several months or years.
5. Seal cracks regularly.
Again, this is something you may want to hire another person to do - especially if you're uncomfortable around heights.
The edges of skylights, vents, and chimneys can take weathering particularly hard. Sealants installed along with your roofing shingles can crack and shrink over the year. This leaves these spots open to leaking, which is definitely something to avoid. So once or twice a year, check the sealant around these junctions and openings. If the sealant is cracked, replace it. Or just run a line of water-resistant, weather-resistant caulk around the edge to prevent leaking.
Maintaining a good asphalt shingle roof doesn't take all that much time or effort. And you can always call in the pros to help with the maintenance. But taking at least these five basic steps on a regular basis will ensure that your roof stays in excellent shape for as long as possible - and that you replace your asphalt shingles before they're too worn out to protect your home anymore.
If you have any questions, be sure to reach out to Luke Roofing. A long-established Orange County roofer, we provide prompt, reliable expertise for every residential roofing need and situation. Wherever and whenever you need roofing services in Yorba Linda or anywhere else in OC, you definitely can count on Luke Roofing.