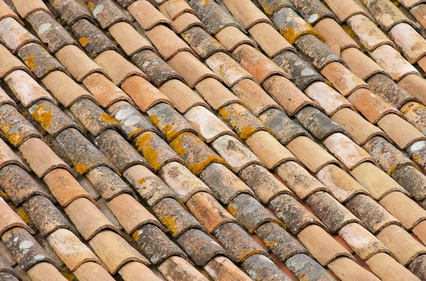 When it comes to the exterior of your home, some problems can be let go for a while. Maybe your home needs a good cleaning, but you want to wait until next summer. No problem. But when it comes to your roof, there are plenty of issues you definitely don't want to wait on fixing.
Remember, your roof protects the rest of your home. So when there's damage to your roof, you're putting your entire home at risk. No, roofing repairs aren't necessarily the things you want to spend money on. But without a solid roof in excellent shape, you stand to lose much more in your home.
So how do you know when to call a roofer? And what problems should you bring up to your Orange County roofer right away? Which types of problems can you let lie while you save up money? Here are five times to call a roofer immediately:
1.Leaking
It's not raining much right now in Orange County, of course. But if and when the rains come, look for any leaks. Wind and sun damage can cause issues with your roof over time, so you may find that your roof leaks unexpectedly.
Actively be looking around your home for signs of leaks - including bulges in the walls and discoloration on the ceilings - any time it rains. If you do notice a leak, call a roofer right away. Many times, roofers will be able to fix the underlying issue without fully replacing your roof. This saves you time and money!
2.Missing tiles or flashing
If you have a tile roof, you may notice that tiles can crack or go missing once in a while. TIles are more difficult to replace than shingles, so you'll definitely want to call in a pro. And since missing tiles leave the underlayment material exposed, you'll want to call right away.
Missing shingles can also be an issue for shingle roofs. But another issue to actively look for is missing flashing. These are the metal pieces around the edges of your roof, and anywhere the roof line meets another object. For instance, there's flashing around any skylights or chimneys that protrude through your roof. If you notice missing flashing, leaks will quickly follow. Call a professional to get the issue fixed right away.
3.Moisture or mold in the attic
Sometimes, you're getting moisture in your attic space without any clear leaking. This could be due to poor ventilation as much as to a leak. It's important to regularly check your attic for mold or moisture. Problems here can cause issues throughout your home - including health issues for your family.
If your home wasn't ventilated properly to begin with, mold can form in your attic or the highest space in your home. If you notice this problem, make two phone calls: one to an Orange County roofing company, and one to a mold remediation company. You'll need both services to clean up the current issue and get rid of the underlying problem.
4.Curled or buckled shingles
With shingle roofs, curls and buckles in the shingles are the easiest way to know that the shingles need to be replaced. If you notice this issue - your roof will look wavy - call your roofing company.
Buckled shingles don't always mean you'll need a total roof replacement. Sometimes the roofers can fix an affected area, or sometimes they can lay new shingles over the old one. But you'll definitely want to get an expert opinion on this particular issue.
5.Gutter issues
Any time your gutter system isn't working properly, your roof system won't work properly, either. Some Orange County roofing companies will deal with gutters, while others will not. However, if you have a roofer you trust, give them a call if something goes wrong with the gutters. If they cannot fix the issue themselves, they'll most likely refer you to someone who can.
As a homeowner, the most important investments you make in your home are the ones that keep it in good condition. Kitchen and bathroom renovations are fun. But if you don't take care of the bones of your home by taking care of the roof, your updated kitchen won't mean much. That's why it's so important to call a qualified roofing contractor if you notice any of these roof-related problems in your home.
If you have any questions, be sure to reach out to Luke Roofing. A long-established Orange County roofer, we provide prompt, reliable expertise for every residential roofing need and situation. Wherever and whenever you need roofing services in Corona Del Mar or anywhere else in OC, you definitely can count on Luke Roofing.