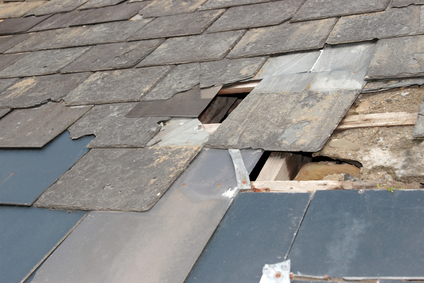 If you've been experiencing leaks, or just know that your roof is in need of some TLC, you may be wondering how much the repairs will cost. Who doesn't want to know the bottom line, right?
Unfortunately, it's impossible to give an online estimate - even a ballpark - of how much it will cost to repair your roof. It's easier to give a ballpark cost for roofing replacement, actually. At least then we know we're starting from the studs up, and can give you a ballpark idea of the cost of replacement per square foot of roof.
But when it comes to roofing repairs in Orange County, there are just too many factors influencing the cost of your repairs to give you a solid idea of your actual costs. What we can do, though, is tell you a bit about the six major factors that will influence the cost of repairs for your roof. That way, you'll be educated enough to know when you're getting a great deal with an Orange County roofing contractor.
Here are the six main factors that influence the cost of roof repairs in Orange County:
1. Roofing materials
Here in SoCal, many types of roofs are popular. We do everything from clay tile to asphalt shingles. As you probably know, these materials have wildly different costs. So, obviously, the cost of the roofing materials will influence the final cost of repairs.
And it's not just the general cost of materials, but also the specific cost of the specific product you have on your roof. After all, if you need to replace some tiles or shingles, you want them to match. So if your roof is made from higher-end, more expensive products to begin with, it'll cost more to repair.
2. Extent of the damage
The second most important factor here is the extent of the damage. This one's pretty obvious, but it may go beyond what your eyes can see. For instance, if you've had a leak for a while that has caused the roof underlayment to rot, you could be looking at a lot more damage than you'd thought.
What you don't want to do, though, is to pay an Orange County roofing contractor to only replace the shingles or tiles, without even checking the underlayment. Be sure that the material underneath is still solid, or you'll have an even bigger mess on your hands in a few months. Better to replace it now than to pay for patch-up repairs only to pay more down the road.
3. Cost of permits
We work in all areas of Orange County and are licensed to pull permits. So we'll take care of that for you, but you'll still have to pay for those work permits. Different types of work may require different types of permits, which can change the final pricing on roofing repairs.
4. Shape of the roof
The shape of the roof will influence how difficult and dangerous it is to repair. More steeply-pitched roofs may take more care for workers to safely repair your roof. And roofs with many joining points may require more flashing and other materials, which can also increase the cost of repairs.
5. Extras on the roof
Just like the overall shape of the roof influences the difficulty - and thus the cost - of doing repairs on your roof, the extras on the roof - skylights, vents, etc. - also have this influence. Again, flashing is needed anywhere the roof meets another surface or makes an angle. So chimneys, skylights, and vents all require extra work and extra materials if the spot that needs repaired is nearby to them.
6. Additional repairs needed
Sometimes your roof need repaired in the first place because of a chimney that needs rebuilt or gutter system that's not set up properly. If your chimney is busting holes in the roof with dropped pieces of brick, or your gutter system is leaving too much water on the roof for too long, these underlying issues will need to be fixed.
When you work with a roofing contractor in Orange County, check that they can coordinate or do this other work for you. It's best to get it all done at once. If you put off fixing the underlying issue, you may have multiple rounds of potentially expensive roof repairs on your hands!
This list should give you an idea of the different specifics that will factor into the overall cost of your roofing repair in Orange County. But the only way to get an actual quote is to call a contractor to look at the problem.
When you call, be sure the contractor doesn't just give your roof a cursory glance while standing in the front yard. You want a contractor who will look at the trouble spot on the outside, close up. And, preferably, you want to take the contractor underneath the roof underlayment if your home has an attic. This way, you find water damage and other possible problems with the underlayment right away.
Only by going through this process can you get a solid idea of what your roofing repairs will cost you. But the longer you put off getting a quote and fixing the problem, the more it will likely cost in the long run!
If you have any questions, be sure to reach out to Luke Roofing. A long-established Orange County roofer, we provide prompt, reliable expertise for every residential roofing need and situation. Wherever and whenever you need roofing services in Surfside or anywhere else in OC, you definitely can count on Luke Roofing.