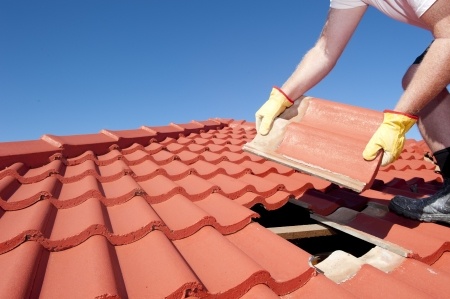 Metal roofs may remind you of backwater shanties without much curb appeal. But that's really no longer the case. New manufacturing techniques have made metal roofs incredibly interesting and attractive. This roofing material now has a lot to offer consumers. While metal roofs aren't the best choice for everyone, you should certainly consider a metal roof when it's time to replace yours. Here are just ten reasons why:
1.Weight
Metal is one of the most lightweight roofing options available, which makes it a good alternative to a clay or concrete tile upgrade. If your home was originally built for an asphalt shingle roof, it may require additional support to be added if you'd like to upgrade to a tile roof, which adds much additional weight. Since metal is often lighter even than asphalt shingles, you won't have to worry about this issue.
2.Durability
Metal roof warranties last between twenty and fifty years, much longer than warranties for many asphalt shingle brands. While this isn't as long as a slate or clay tile roof (which can last over a hundred years), it's still quite some time. And if it's taken care of, a metal roof may well outlast its warranty.
3.Fire resistance
Unlike asphalt or cedar shake shingles, metal roofs are quite fire resistance. They have a Class A fire rating, so they're pretty much fireproof. A metal roof may offer some protection against your home catching fire if there is a fire nearby.
4.Weather resistance
Metal is also resistant to the shrinking, expanding, and cracking that other roofing materials are prone to during weather changes. While metal is somewhat vulnerable to hail, this type of damage can often be repaired.
5.Options
Rather than just giving you the option of galvanized steel with that traditional outhouse look, today's metal roofing manufacturers offer loads of options. You can even get a metal roof that's patterned to look more like traditional shingles. Plus, metal roofs come in a variety of fade-resistant colors, so you can get exactly the look you're looking for on your home.
6.Environmental impact
Many metal roofs are made from recycled materials, making them a very eco-friendly option. Add to this the fact that these roofs are recyclable when you replace them, and last for a long time, and overall you're using less resources to create and install this type of roof.
7.Insulation
You might be surprised to learn that metal roofs are actually good insulation. They typically resist heat gain and lose heat more quickly than other types of roofing materials, especially asphalt shingles. In hot areas like SoCal, this translates to savings when it comes to keeping your home cool and comfortable.
8.Cost
Because it lasts so long, metal roofing is a cost-effective option. In fact, it can often be more affordable than asphalt shingles, and it's definitely more affordable than tiles. Not only can the materials be less expensive because of recyclability, but labor may cost less because these roofs are easy to install.
9.Installation
Some metal roofs come in sheets, which are quick to install. They are overall quick to install, which can also help save you money on labor costs with your Orange County roofing contractor.
10.Overall look
Overall, a metal roof can add interesting color and dimension to your home. Your roof can become an extension of your home's overall exterior style, rather than just a bland necessity. While this look isn't for everyone, it can certainly make a statement if that's what you're going for.
Again, no one type of roofing material will work perfectly for every home. It's important to examine all of your various options with the help of an experienced Orange County roofer who has access to all these options. A metal roof could be the perfect solution for your home, or tile or shingles may work better. A variety of factors come into play, including your budget, time frame, current roofing situation, and the look you're going for.
However, it's important to know that metal roofs are now a stylish, viable option for many homes and homeowners. You definitely don't want to leave any stone unturned when it comes to choosing roofing for your home. So check out metal roofing options when you're deciding what to install on your new construction home, or which material to use when replacing your current roof.
If you have any questions, be sure to reach out to Luke Roofing. A long-established Orange County roofer, we provide prompt, reliable expertise for every residential roofing need and situation. Wherever and whenever you need roofing services in Trabuco Canyon or anywhere else in OC, you definitely can count on Luke Roofing.