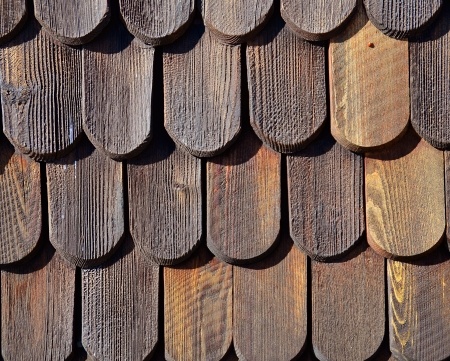 Here's 5 things to consider when picking your shingles
If you've decided to reshingle your roof, you've got a lot of decisions to make, though you might not know it yet. Not only do you have to decide on the types of shingles you'll use, but you'll also have to choose the color of your shingles. Since your roof covers a large part of the outside square footage of your home, you'll find that it's a great way to make a statement.
Put some thought into choosing your roof's color, and you can really make a statement. Not sure how to go about choosing a color--especially if you might want to vary greatly from the current color of your roof? Take these five tips when choosing the shingles your Orange County roofing contractor will use on your new work:
1. Check out other homes in the neighborhood or online. Chances are if you life in a neighborhood, there are other homes around in the same style and/or colors as yours. Take a drive around, and see which color combinations really stand out to you. This can give you some ideas to start with.
Don't see anything you like in your home? Check online for different siding or brick and roof color combinations. You can even "build your own" with some online programs that allow you to choose the color of your home and try different roofing colors on a home that looks similar to your own.
2. Get samples from your contractor. It's very important to ensure that you see in-person, full-sized samples of any roofing material before you decide which option to choose. Often times, the colors look much different in person than they do online.
If you really want to get serious about choosing the samples, take them outside and hold them next to the side of your home. Try this in a couple of different lights, as colors can vary dramatically based on the lighting around them.
3. Decide if you prefer contrast or coordination. A roofing color that contrasts deeply with your home can be striking, but sometimes this can also be difficult to pull off. It's important to think carefully about this decision, should you decide to make it. You could also choose a coordinating color that looks similar to your home's existing trim or shutters, or to some element of your yard or garden.
If you do opt for a deeply contrasting color, try to get some of the shades in your shingles to match more closely with your trim. Most of the time, asphalt shingles have several different colors included in them. So choose a contrasting color that has some colors within it close to your trim. This will help tie in the roof to the rest of your home.
4. Look at other roofs with the same color. Orange County roofing contractors who do a lot of shingle work in your area can likely show you the exact shingle type and color you're considering "in action." Talk to your contractor about the two or three colors you prefer, and ask for the addresses of some homes with those colors.
Driving by those homes to see the colors on a full roof in person can be helpful when choosing between two or three final color options.
5. Get samples of siding, too. What if you're building a new home or renovating the entire outside of your home? In this case, you'll need to get samples of both the roofing material and potential siding material. It's important to make your final decision with both of these samples in mind. Otherwise, you could wind up with a color combination you don't like when it's all put together.
The bottom line here is that there are plenty of different directions you can go when it comes to choosing shingle colors for your home. You can go bold, or make your roof a less noticeable part of your home, drawing attention elsewhere. The whole world of options is before you. Just be sure that you take your time to make the decision that's right for your home.
If you have any questions, be sure to reach out to Luke Roofing. A long-established Orange County roofer, we provide prompt, reliable expertise for every residential roofing need and situation. Wherever and whenever you need roofing services in Santa Ana or anywhere else in OC, you definitely can count on Luke Roofing.