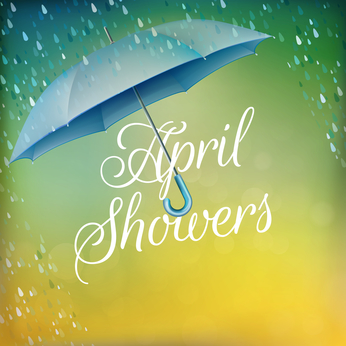 April showers might bring May flowers. But they, like any other downpour, also can bring distressing damage to your beautiful rooftop. Should this unwelcome and often costly damage occur, you'll likely need the assistance of an Orange County roofer to remedy the problem. The remedy might include anything from a simple adjustment, a needed repair, or – if a roof's condition was less than optimal – a possible replacement. Of course, before determining you have rain damage, you'll need to know what to look for.
One of the most obvious signs of rain damage is missing shingles. Should you notice empty spaces formerly occupied by shingles, chances are they were pushed loose by a robust downpour. Rain also has a nasty habit of loosening the protective flashing around chimneys, skylights, and roof edges. Should you notice any of this telltale evidence, it's best to get the irregularities checked out by qualified Orange County roofers. You'll also want professional contractors to look at any water stains observed on your ceiling or in your attic. Such stains often indicate roof leaks – which likely will worsen over time.
It's important to remember that evidence of roof damage isn't always plain to see. Sometimes the signs are more subtle and not detectable by anyone but an expert. Therefore, it's a good idea to get periodic roof inspections from a reliable Orange County roofing company.
Need more info? It easily can be obtained by consulting a local expert. You might, for instance, reside in Laguna Hills. In that case, just direct your questions to a qualified Laguna Hills roofer. It's an easy way to gain important knowledge.
If you have questions about rooftop rain damage, Luke Roofing can help. A long-established Orange County roofer, we provide prompt, reliable expertise for every residential roofing and commercial roofing need. No matter where you live in OC, you can count on Luke Roofing for reliable roofing solutions.