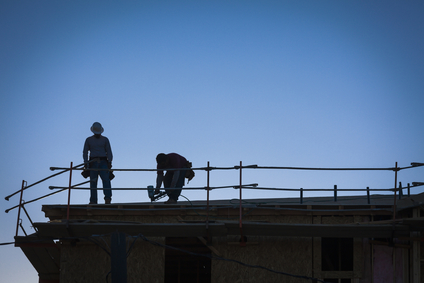 If you're getting ready to hire a contractor to work on your roof, you'll definitely want to do your homework. Your roof is one of the most important systems in your home. After all, it's what protects everything else in your home!
Before you hire a contractor, make sure you're getting the best Orange County roofing company by finding out these details about the company in question:
1.Licensing information
The first, and simplest, step to take when hiring a roofing contractor is to find out about the company's licensing information.
Basically, you just want to ensure that the company has an up-to-date license, and that they're properly insured to do roofing work. Otherwise, you could find yourself working with an underqualified roofing team, or end up footing the bill for a workmen's compensation claim!
Finding this information is pretty simple. The license number is usually available on the company's website. If you're shipping for the best Orange County roofing contractors, you can then plug the license number into this website: http://www.cslb.ca.gov/. This is the organization that offers California licensing for contractors. Plugging in the license number here will let you know if the company's license is current, and if they're properly insured.
2. Reputation
Of course, even licensed roofing contractors can do terrible work, or just be horrible to work with. For this reason, it's essential to make sure you know something about a company's reputation before signing a contract.
Word-of-mouth is the best way to get information about a company. Ask your friends and neighbors who did their roof. Or if you're interested in a particular roofing company, call the company to ask for references you can contact directly. Also, you can check out the company's website, as it's likely to include reviews of their services.
Another option is to check out third party review websites. Angie's List is a good option, but you can also get reviews for free from places like the Better Business Bureau.
3. Additional certifications
If you're looking for the highest-quality roofing materials, you'll want to be extra careful when choosing a roofing contractor. Most of the companies that produce excellent roofing materials require contractors to go through a certain certification process before they're allowed to install those materials. So if you have a particular type of roof in mind, do some research to check if the company in question is certified to lay that type and style of roof.
This is especially important if you're interested in laying roofing materials with a long warranty, which is important. Warranties come with plenty of loopholes and restrictions. So you want to be sure that the roofing contractor you use follows all of the rules when installing roofing materials, so that you can be guaranteed a long-lived roof under a good warranty.
4. Services offered
Different roofing contractors will offer different levels of service. Some, for instance, will offer gutter and soffit services as well as roofing replacement. Others will replace your entire roof, while some will focus more on repairs and maintenance.
It can be difficult to know exactly what services you need, especially if you're not experienced in this area. For instance, you may think you need an entire roof replacement, when you really just need some repairs. The best way to find out what you need is to call a reputable company in your area for a quote. The company can send an inspector to your home to get a feel for your individual situation, so that you know what you need. Then, you can figure out if that company offers all of the services that you're in need of.
5. Competitive pricing
Again, if you've never replaced a roof, it can be hard to know if you're getting a good deal on price. But this is obviously an essential when it comes to choosing a roofing company to repair or replace your roof. The best bet here is to just go through the quoting process with a few different roofing companies. Then, choose a company that has a good price and good services. The focus here is more on value than on bottom line price.
As you're gathering information about various roofing companies during this process, you may be able to rule out some companies whose prices are generally much higher than the local average. But it's always a good idea to step through the whole quoting process before you land on a company to sign a contract with.
If you have any questions, be sure to reach out to Luke Roofing. A long-established Orange County roofer, we provide prompt, reliable expertise for every residential roofing need and situation. Wherever and whenever you need roofing services in La Habra or anywhere else in OC, you definitely can count on Luke Roofing.