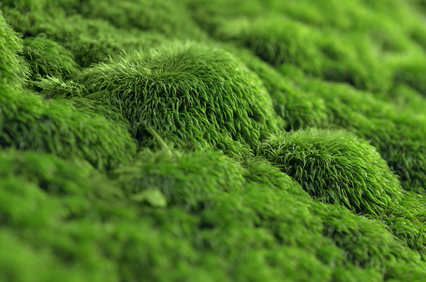 With all the trees beautifying Orange County, shade naturally comes with the territory. So if you have a home in say Aliso Viejo, chances are you're getting a great deal of complimentary air conditioning courtesy of all those spreading limbs and branches. Shade, however, also brings an unwelcome addition to your home – roof moss. If you see masses of this green stuff on your rooftop, you needn't call in your local Aliso Viejo roofing contractor to deal with the issue. You can personally eliminate the problem with the right resources. But before you launch your moss assault, this Orange County roofing company suggests that you get slightly acquainted with your foe.
In a nutshell, moss is a kind of plant that thrives in moist regions. Dampness is necessary because it lacks roots, the typical water intake system for vegetation. For a busy Orange County roofing contractor, moss is a common sight. As previously mentioned, the abundant tree cover so common in OC provides the shady conditions so vital to its growth. Once you add in a dose of moisture, particularly common in coastal areas, you've set the stage perfectly for the future appearance of moss.
As any commercial roofing contractor will tell you, there are three basic ways to eliminate roof moss.

• Remove the shade that is promoting the growth of rooftop moss.
• Create a highly acidic environment for moss. Or convert it into a base environment (these exceed 7 pH levels).
• Remove all water and other forms of moisture from the vicinity.
Luke Roofing will elaborate on these solutions in a future post. So stay connected.
If you have questions about removing roof moss, be sure to reach out to Luke Roofing. A long-established Orange County roofing company, we provide prompt, reliable expertise for every need and situation. Whether you need roofing services in Orange or anywhere else in OC, Luke Roofing is an Orange County roofing company you can count on.