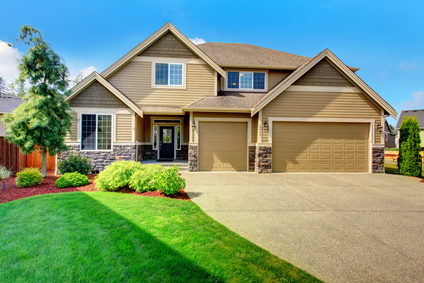 Once you decide to enlist the services of an Orange County roofer to inspect your roof, you've taken an important and beneficial step. A professional evaluation of your roof's overall condition can reveal potential or existing problems, which easily can prove quite costly down the road. Leaks, for instance, might be forming or already marring your roof, without you being any the wiser. An inspection can unveil these hidden issues well before problems such as penetrating rain drops ruin your evening. But don't expect a professional look-see to limit itself to the exterior. A full roof inspection is performed on the inside and out.
During an interior roof inspection, an Orange County roofing company will take a close look at potential problem zones, such as your attic. What the professionals will be searching for are evidence of leaks and deterioration. Sunlight streaming through the roof is one of the telltale signs of an unwanted opening. During this phase, the question of insulation also may come up. If your home lacks this protective material, or if it is unacceptably worn, an Orange County roofing contractor likely will advise the acquisition or replacement of insulation, as the situation demands.
Once the interior phase is completed, an Orange County roofing company will shift to the roof's exterior. Again, the professionals will be looking for leaks, and their causes – such as missing shingles. Even if you live in a sunny, rain-limited region such as Aliso Viejo, don't dismiss the value of an inspection. If leaks are present, it takes only a single rainfall to create floor puddles. It's best to call an Aliso Viejo roofer to check things out.
If you have questions about roof inspections, be sure to reach out to Luke Roofing. A long-established Orange County roofer, we provide prompt, reliable expertise for every residential roofing and commercial roofing need. No matter where you live in OC, you can count on Luke Roofing for the most efficient, reliable roofing solutions.