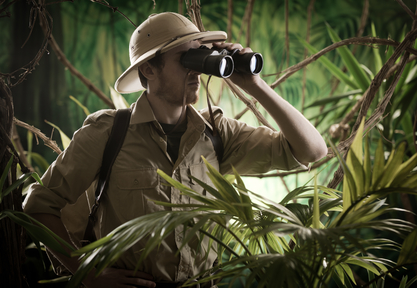 When it comes to services, not every Orange County roofer is the same. This fact might surprise many homeowners. But it's true. Some contractors offer one set of options. Others, another. While all these professionals may boast first-rate service, their narrow offerings could prove problematic -- especially if you're undecided about what you want. Wood roof, metal, asphalt, etc.? Plenty to chew on. Therefore, you need a provider loaded with options. Seek this type, even if it requires extra effort. Accept no substitutes. At the end of the day, you'll get much better results by going this route.
What options should be offered by Orange County roofers? First, the provider should be skilled and experienced with many roof types. Believe it or not, some roofers are specialists, experienced only in certain kinds of roofs – small homes, large homes, flat roofs, pitch roofs, etc. If a prospect is a greenhorn with your roof type, expect compromised quality and longer completion times. Word to the wise: ensure your prospective roofer has wide ranging knowledge.
Also make sure a prospective Orange County roofing company is skilled with a variety of roofing materials. An expert with asphalt may be a novice with wood. Guess which material the roofer will handle better? It's fine if you're sold on asphalt. But if you're keeping your options open, you'll want somebody who can offer plenty of options -- somebody who's a master of many materials.
How will you know your prospective roofer meets the options requirement? Ask a local professional. For instance, if you reside in Laguna Hills, consult a Laguna Hills roofer. You're sure to get the answers you need.
If you have questions about selecting the right roofer, Luke Roofing can help. A long-established Orange County roofer, we provide prompt, reliable expertise for every residential roofing and commercial roofing need. No matter where you live in OC, you can count on Luke Roofing for reliable roofing solutions.