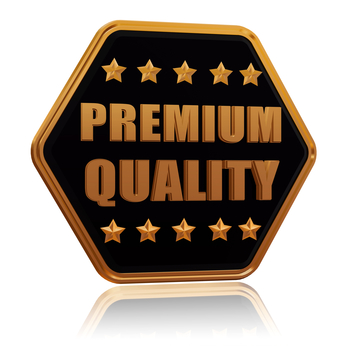 Most people are exceedingly careful when they consider purchasing a product. Often, they will conduct thorough research, ask probing questions, and do whatever else is necessary to ensure the quality of a retail merchandise. For optimum results, homeowners should exercise the same level of care when selecting an Orange County roofer. Among the best steps to take is verifying a prospective provider's credentials. This important information speaks volumes about on-the-job performance, pricing fairness, and overall customer satisfaction. Aside from personal experience with the service being considered, its credentials offer the best indication of expected quality.
Among the most telling credential-verifying information is license status. Qualified Orange County roofers will be duly licensed – evidence of meeting certain governmental standards. Homeowners can ask to see a copy of a provider's license. Or, if a less direct method is preferred, they can confirm the company's license status online.
Also revealing is a roofing contractor's membership in professional and trade organizations. While such memberships don't guarantee quality service, they do enhance a company's credibility.
Other factors people may consider are warranties offered by a prospective Orange County roofing company, its membership in the local Better Business Bureau, and customer reviews. While no single indicator tells the entire story, taken together they paint a clear picture of what homeowners can expect.
Of course, you won't get the full scoop about any of this until you ask local prospects. You might, for instance, hang your hat in Newport Beach. The next step is obvious – just ask a Newport Beach roofer to discuss the company's credentials. Once informed, don't make a decision unless you're completely satisfied with the responses.
If you have questions about confirming roofer credentials, Luke Roofing can help. A long-established Orange County roofer, we provide prompt, reliable expertise for every residential roofing and commercial roofing need. No matter where you live in OC, you can count on Luke Roofing for reliable roofing solutions.