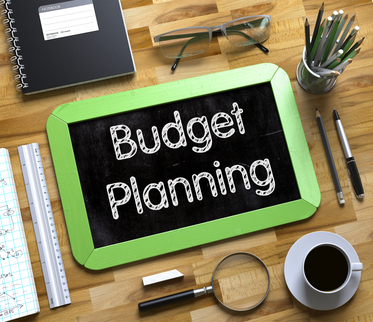 Whether you need a roof repair, replacement, inspection, or other service, you eventually must calculate the cost. Once this sum is known, you can craft a workable budget for the services soon to be rendered by your Orange County roofer.
Budgeting for a roofing project, no matter what the scope, isn't something quickly done. You must take several steps to ensure accurate results that align with your needs and financial resources.
The first of these steps is obtaining an estimate; get one from any Orange County roofers you're considering. The estimate, of course, should be on paper, with all anticipated costs clearly delineated. Should you have any questions about costs, ask the contractor for all needed answers. Any resistance to providing answers should regarded as a red flag and clear indication the roofer is less than an ideal choice. Move on to the next.
As part of your budgetary planning, find out about the payment options available to you. Depending on the Orange County roofing company, payment policies will vary. Some providers are extremely flexible when it comes to their terms, offering the possibility of convenient arrangements to homeowners. Such arrangements can help make things a whole lot easier in the long run.
The same holds true for special discounts that might be offered throughout the year. Seasonal discounts, which may be available during the 'slow' periods, can be especially appealing. Homeowners, therefore, should ask about special pricing and deals. Every little bit helps when it comes to preparing your budget.
No matter how meticulously a budget is planned and dollars are saved, however, sooner or later you'll get the bill. To best deal with this eventuality, create a savings plan and stick to it until the necessary funds are accumulated.
Need to know more? Just consult a local provider. Residents of San Clemente, for instance, should reach out to a San Clemente roofer. You'll get all the information you need.
If you have questions about creating a budget to cover the cost of roofing service, Luke Roofing can help. A long-established Orange County roofer, we provide prompt, reliable expertise for every residential roofing and commercial roofing need. No matter where you live in OC, you can count on Luke Roofing for reliable roofing solutions.