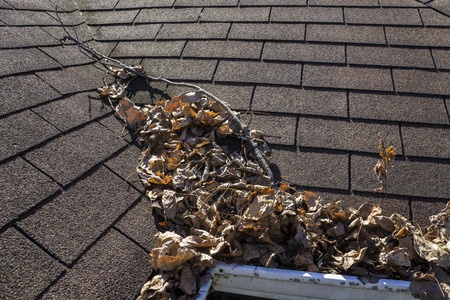 When it comes to roofing, many homeowners are content to let their roof be until there's an obvious problem. For instance, they won't touch the roof or call in a professional until there's an obvious leak. The problem with this is that your roof is the most important part of your whole home system, as it's the system that protects everything else about your home.
This is why many Orange County roofing contractors suggest scheduling an annual roofing inspection. Annual inspections are actually quite affordable, and there are several reasons to add them to your home maintenance schedule. Here are just five of the most compelling:
1.Catch problems before they become big problems
The primary reason to consider having an annual roofing inspection on your schedule is to
catch small issues before they become big issues. Leaks, for instance, are often undetectable from inside your home until they become huge problems that cause loads of damage. But a roofer from the top of your home can often find leaks - or areas that are about to start leaking - before they actually happen.
2.Identify damaged or missing shingles
When there's a big storm, most homeowners are looking for damaged or missing shingles. But shingles can crack or go missing frequently without even major weather issues. And sometimes, these missing or cracked shingles are in an area that you can't easily see from the ground. A thorough annual roof inspection from a professional Orange County roofer will ensure that you catch these problems before they turn into leaks or damaged underlayment on your roof. As soon as a shingle is missing, it should be replaced. Annual inspections will help ensure that you can get this done in a timely fashion.
3.Find cracked flashing
Again, annual inspections can find small problems before they create more issues. One common issue is cracking and damage of flashing, which is around particularly vulnerable points on your roof. Damaged flashing can lead to leaks and other issues down the road. So be sure that your roofer is looking, specifically, for cracked flashing around these areas during the inspection process.
4.Test for moisture problems
Annual inspection should also look in your attic, if possible. Sometimes you can have moisture issues with your roof even if you don't have a true leak. These issues can be from moisture buildup in the layers of your roof, and like leaks, moisture issues can cause more damage over time. If you have an attic, be sure that your annual inspection sends the roofer into the attic to take care of any issues that you can see from this side of things, as well.
5.Check out the gutter situation
Finally, most roofing contractors are also experts in guttering, which is another essential system for your home. Annual inspections can check for issues with your gutters - such as clogs or gutters that are falling away from the side of your home. Not all roofing contractors will actually fix your gutters, though some will. But an annual inspection should cover a basic look at your gutter system to ensure that it's in excellent condition to keep your home and your roof protected.
Still not sure an annual inspection is for you? Also keep in mind that it can help you stay on top of the overall health of your roof and plan for future replacements. If you have a roofer coming to your home every year, you can get some warning when you're likely to need a new roof in a year or two, giving you a chance to save up for your new roof. But if you don't have a roofer coming out often, the need for a new roof can sneak up on you, leaving you going into debt for an essential item for your home.
Annual roof inspections are like any other annual inspection. Most of the time, they won't find any issues. But if they do find some problems, an inspection can save you some serious hassle and money. If you're interested in having your roof inspected each year, contact your local Orange County roofing contractor to set up your inspection, and put it on your calendar for the same month next year, too.
If you have any questions, be sure to reach out to Luke Roofing. A long-established Orange County roofer, we provide prompt, reliable expertise for every residential roofing need and situation. Wherever and whenever you need roofing services in Villa Park or anywhere else in OC, you definitely can count on Luke Roofing.