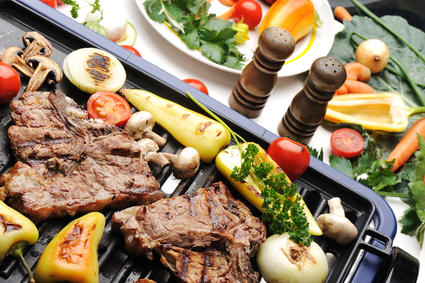 Why should kids be the only ones with the Halloween look? Homes have a lot to say about the holiday, too. Which means holiday decorations for the home are in order. Lots of good places to plant those pumpkins, witches, and spiders. But if you're planning rooftop decorations, this Orange County roofer recommends you give those shingles and planks a good checkup. You want everything safe and secure before going to work.
If you feel up to it, grab a ladder and conduct your own roof surveillance. Things to look out for are signs of weakness and excessive wear. Once you're aloft hanging pumpkin lights, you don't need surprises. Of course, if you want complete assurance, you might want to call in a commercial roofer. They have the tools and expertise necessary to uncover any and all flaws.
Once you've confirmed roof stability, it's time to get the show on the road. You'll save precious time by getting the entire load on the roof – tools and decorations – before beginning. Everything in easy reach. If you'll be hanging light strings, consider using LED bulbs. These consume a fraction of the energy used by conventional incandescent bulbs. And that can mean major savings, depending on how long those glowing pumpkins stay lit.
Speaking of lights, consider using a spotlight to illuminate any Halloween scene haunting your rooftop. People will see it for miles. Who knows what that could do for your standing in the community. Anyway, the main thing is to get creative and have fun. Happy Halloween from Luke Roofing!
If you have questions about preparing your roof for Halloween decorations, be sure to reach out to Luke Roofing. A long-established commercial roofing contractor, we provide prompt, reliable expertise for every need and situation. Offering roofing services from San Clemente to Los Alamitos, Luke Roofing is your trusted Orange County roofer.