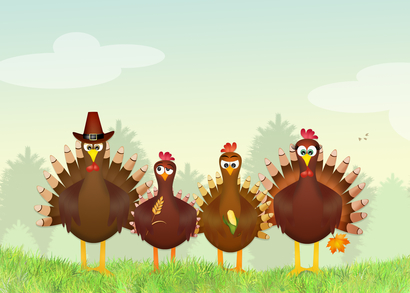 For most of us this Thanksgiving, the next turkey we see will be hot and piping on the dinner table. Some people, however, actually will witness these birds roaming their neighborhood. These are wild turkeys, which more and more are finding their way into suburban communities. Not that Orange County is due for a visit any time soon. Nevertheless, as every Orange County roofing company firmly believes, homeowners should be prepared for everything. So with that in mind, here's what to do if a pack of wild turkeys ever do roost on your roof.
The general idea here is to persuade the uninvited turkeys to relocate. First of all, you should know that the average urban turkey tends to select treetops over roofs when it comes to roosting spots. If branch space is limited, however, to the rooftops they may go. Once the birds are atop your home, don't expect subtlety. Wild turkeys are known noisemakers.
Fortunately, you won't need a commercial roofing contractor to rid yourself of the trespassers. Wild turkeys might sound fearsome, but they're actually fairly easy to discourage. A little spray from the garden hose often is enough to send them packing. If that doesn't work, try again. Eventually, they should get the message. And just in case the water treatment doesn't do the trick, homeowners can utilize anti-perching devices such as bird wire.
Of course, as earlier stated, wild turkeys probably won't be roaming the local streets any time soon. But as this Orange County roofing contractor has learned, you never know. Happy Thanksgiving!
If you have questions about unwanted things on your roof, including wild turkeys, be sure to reach out to Luke Roofing. A long-established commercial roofing contractor, we provide prompt, reliable expertise for every need and situation. Offering roofing services from Laguna Beach to Brea and beyond, Luke Roofing is your trusted Orange County roofing contractor.