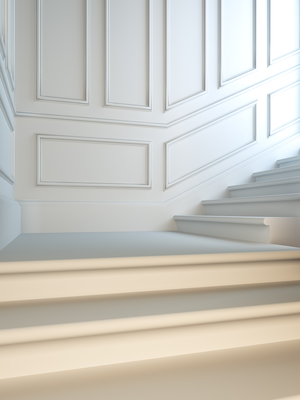 By the time an Orange County roofer arrives to make repairs, the damage often is done. Maybe water galore has leaked through the roof tiles, turning once-comfortable rooms into damp, drippy swamps. To your dismay, those buckets and rags aren't doing much to stem the tide.
Fortunately, there's hope on the horizon. Your Orange County roofer can implement several solutions to prevent further damage. The first is a basic roof repair. The second, less-welcome option is a complete roof replacement.
Now don't stress unduly. In many cases, you can take a preventative step to nip many problems in the bud. That step is known as a roof inspection.
Most residential roofers and commercial roofers recommend conducting a roof inspection twice yearly. This may sound excessive to many ears. Such frequency, however, ensures that the main causes of roof leaks are spotted and controlled well before they become monsters.
What are some of these causes? Shingle problems are among the primary ones. During an inspection, your Orange County roofer will try to uncover shingles that are cracked, worn, loose, or missing. This professional also will be on the lookout for loose seams, badly worn flashings, and a buildup of surface granules in rain gutters and downspouts. All of these telltale signs are clear evidence that something is amiss. Fortunately, a thorough inspection will bring them to light long before they wreak havoc on your home. Clearly, this preventative step is preferable to facing a costly roof repair or an even-more-costly roof replacement.
If you have any questions about roof inspections, be sure to reach out to Luke Roofing. A long-established Orange County roofer in San Juan Capistrano, we provide prompt, reliable expertise for every residential roofing need and situation. Wherever you live in OC, you definitely can count on Luke Roofing.