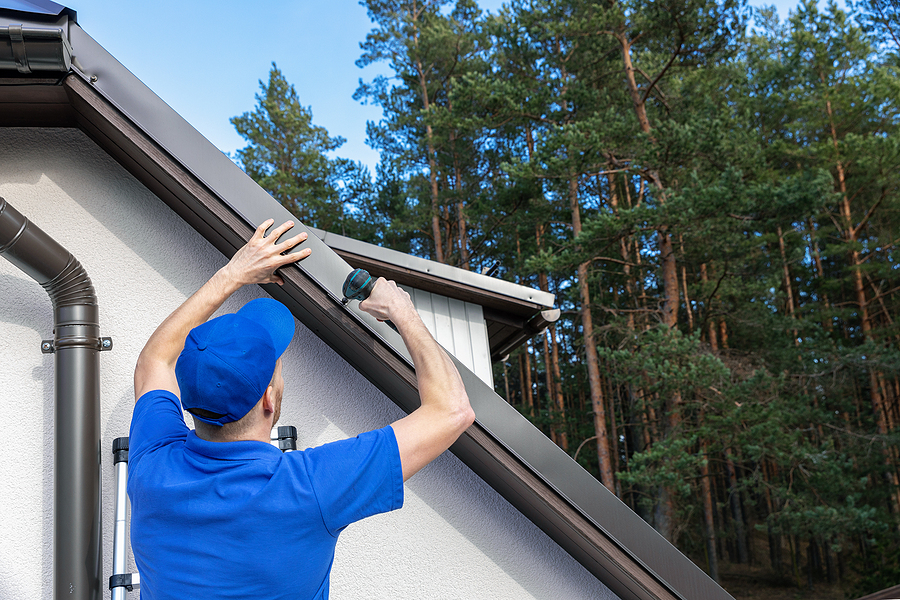 When an Orange County roofer goes to work on your home, this professional incorporates many components into the roofing system. Some components, such as fascia and gutters, homeowners already might be familiar with. Other parts might not be as well known to the majority of owners.
Among the lesser-known components is a handy addition called drip edge flashing. While this isn't exactly a common household term, it nevertheless is crucially important for the protection of your roof – and ultimately of your happy home. And that makes drip edge flashing a component that deservedly gets a great deal of attention from roofing professionals.
So what is it, and why is it so important? Well, in a nutshell, drip edge flashing is an angled strip of water-resistant material. As its name implies, Orange County roofers install this component all the way around a roof's edge. When raindrops plop onto your shingles, the protective strip directs the water away from the roof and into nearby rain gutters. From there, the water flows through the channel and safely down to the ground.
Why does an Orange County roofing company install drip edge flashing? The primary purpose is to improve leak prevention. By redirecting rainwater, this flashing dramatically cuts the chances of water accumulating atop your home. Accumulated water, of course, can penetrate tiles and other surfaces, rapidly finding its way into one of your favorite rooms.
There are many facets to drip edge flashing – and they're well worth learning about. You can get an education by asking a local professional. Let's say you reside in Laguna Beach. OK, just discuss the topic with a Laguna Beach roofer. You'll be so happy you did.
If you have questions about drip edge flashing, Luke Roofing can help. A long-established Orange County roofer, we provide prompt, reliable expertise for every residential roofing and commercial roofing need. No matter where you live in OC, you can count on Luke Roofing for reliable roofing solutions.