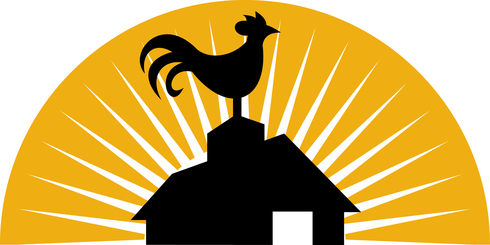 Even though you call Orange County home, at one time or another you may have had an inexplicably strange yearning to live on a farm. Well, you probably won't find much farmland in this region of California. Not anymore. However, an Orange County roofing company generally can provide the next best thing. It's called a gambrel. Otherwise known as a barn roof, a gambrel offers a certain rustic feel and appearance that suggests long, languid days on the family farm. We Orange County roofing contractors install and service these unique rooftops from time to time.
Advantages of a Gambrel
Ask any commercial roofing contractor about the advantages of a gambrel, and this professional probably will put spaciousness number one on the list. Indeed, these barn roofs leave plenty of space for areas such as attics or lofts.
Simplicity also defines the gambrel. And that translates to lower construction and installation costs. During the installation process, an Orange County roofing company would need only two roof beams and some gusset joints to do the job. Essentially, construction materials are kept to a minimum, which does the same for costs.
Gambrels may be found in OC. So no matter where you live, these roofs wouldn't exactly be out of place should one appear atop your home. In fact, its unique rustic look might earn you abundant admiration … and even start a neighborhood trend.
Perhaps you live in Laguna Beach. In that case, you'd merely contact a Laguna Beach roofing company to setup an installation. The work naturally would be preceded by an estimate of costs as well as the completion date.
If you have any questions about gambrels, be sure to reach out to Luke Roofing. A long-established Orange County roofing company, we provide prompt, reliable expertise for every need and situation. Whether you need roofing services in Buena Park or anywhere else in OC, you definitely can count on Luke Roofing.