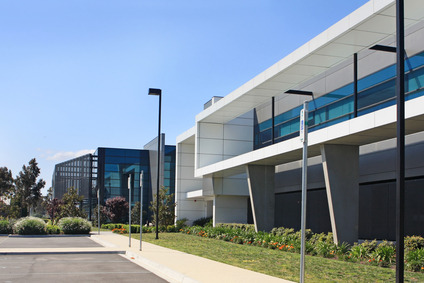 If you own or manage a commercial building, chances are good that sooner or later roof access will become necessary. Access may be needed for a variety of reason. For instance, for the transporting of equipment and supplies into the structure, or to permit the entry of maintenance personnel. Fortunately, a qualified Orange County commercial roofing contractor can help provide this necessary access with an excellent solution. That solution is a roof hatch. This is a common site on commercial structures. Easily installed by an Orange County roofer, it basically is a horizontal door that fits snugly over a roof opening. A roof hatch may be opened and closed as needed.
Depending on the type of roof to be serviced, roof hatches may vary to fit the situation. Commercial roofers often install one of these doors to replace an existing one. As with other components, the previous hatch may have deteriorated or become damaged. A qualified Orange County roofing company also may install a hatch as part of a new building.
Clearly, a well-sealed, watertight hatch is a high priority. To ensure a secure seal, an Orange County commercial roofer often will employ a flanged design. This precautionary measure is applicable, no matter where a commercial building is located. For instance, you may be considering a new or replacement roof hatch for a commercial building in Newport Beach. Should this be the case, be sure to consult with a qualified Newport Beach commercial roofer before committing to an installation. The firm's professional input can offer you a complete assessment of your roof and a solid basis for a sound decision.
If you have questions about roof hatch installation for a commercial building, be sure to reach out to Luke Roofing. A long-established Orange County roofer, we provide prompt, reliable expertise for every residential roofing and commercial roofing need. No matter where you live in OC, you can count on Luke Roofing for the most efficient, reliable roofing solutions.