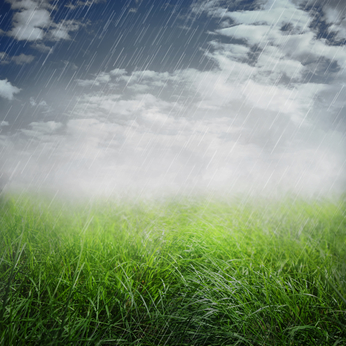 Rain, especially so far this year, isn't always a problem for residents of Orange County. Nevertheless, those drops do fall on occasion. Which means your rooftop may be vulnerable – especially during a fierce downpour. The typical Orange County roofer experiences some of the heaviest activity in the aftermath of an extended storm. Perhaps accompanying winds have blown shingles away. Or maybe undetected leaks have become open doorways to moisture. The puddle in your living room is clear proof of entry. No matter what the situation, however, a heavy rain is an alert to have things checked out. This means an inspection is in order.
Outdoor Inspection Required
If you really trust your expertise on these matters, conduct a preliminary inspection yourself. If you're less than confident, rely on the assistance of an Orange County roofing company. What are the danger signs that inspections reveal? One of the most obvious is fragments of shingles littering the ground. Something sent them there. And that something likely is wind and rain. But rain damage isn't always limited to shingles. Also impacted are other parts of the house, such as siding. During an inspection, all possibilities should be covered.
Indoor Issues
Attics are notorious for springing leaks. Therefore, it's crucial to inspect these upper regions of the home. A variety of Orange County homes have attics. Perhaps you reside in an Aliso Viejo home with an attic. If you want to be sure about this area, have an Aliso Viejo roofer check yours out after a storm. Naturally, you can do it yourself. Hopefully, you enjoy holding a flashlight while crawling through dark spaces.
If you have questions about inspecting your roof after a rainstorm, be sure to reach out to Luke Roofing. A long-established Orange County roofer, we provide prompt, reliable expertise for every residential roofing and commercial roofing need. No matter where you live in OC, you can count on Luke Roofing for the most efficient, reliable roofing solutions.