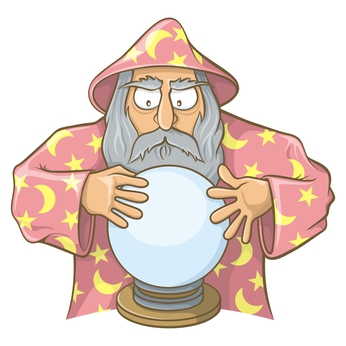 Does your Orange County roof have a slow leak?
Sometimes, especially in sunny SoCal, your roof will have no signs of a leak. A home that looks to be in perfect condition, though, could be hiding insidious problems with its number one form of protection: the roof.
Whether your roof is tile, asphalt, or metal, if it wasn't installed properly, it could have a slow leak. But here's the thing: with a slow leak, you may never know you have a problem until it's too late to avoid replacing the entire roof, and maybe even some beams and rafters.
The danger of a slow leak is that you may not notice it for months or even years. This is especially true if you rarely go into your attic. But these types of leaks can cause serious damage over time, including rotting through your roofing underlayment or causing mold.
So what should you look for as signs of a slow leak in your roof? And how will an Orange County roofing contractor fix the problem? Or even help you prevent it? Here's what you need to know.
Signs of a slow leak
A regular roofing leak is pretty easy to spot. It comes with a drip-dripping during sudden storms. You may even notice holes or missing shingles or tiles from the outside of your home. The signs of a slow leak, though, are more subtle. They include:
Mold in the attic or ceiling. If you have mold forming in your attic or on the ceiling that abuts your roofline, you may have a slow leak. Household mold can be quite dangerous for your health, so always be wary if you even smell that telltale musty smell in your home.
Discoloration on the ceiling. Sometimes small amounts of water that leak through a roof won't be heavy enough to get all the way through your plaster or drywall ceiling. But they'll often cause discoloration, even through layers of paint. If you notice such discoloration on your ceiling, it's time to get your roof inspected.
Peeling paint or wallpaper. At times, slow leaks in the roof can actually come down the walls. Moisture can separate paint or wallpaper from the drywall, causing bubbling or peeling. Don't ignore this sign of a slow leak in your roof!
Darker spots on the roof. If you have an asphalt roof, especially, one sign of a leak is dark spots on the roof. Water will drain to a weak area in the roof, which will start to cave in under pressure. This caving and the standing water over time may make the spot appear darker, a sure sign that you need a roof inspection, stat.
What to do about the problem
Some of these issues may be related to damage on your roof, or to how it was improperly installed in the first place. However, this may not necessarily be the case. Symptoms that look like a slow leak could also be a problem with moisture buildup due to a lack of airflow in your attic area.
Luckily, the best Orange County roofers know what to look for when you see signs of any slow leaks. And they'll also be able to diagnose the underlying issue, whether it's one of roofing damage or improper installation, or a sign that you need to install better ventilation in your attic.
This is why it's so important to contact a roofing contractor as soon as you notice any one of these signs, or especially if a combination of these signs crop up. A contractor will come and inspect your roof, from both the top and the bottom, to determine exactly where the problem lies.
Of course, your best bet for avoiding this problem altogether is to have your roofing contractor come out to your home on an annual basis. Contractors have an eye for detail, and will notice potential signs of roofing damage that you might not notice. They'll also crawl into your attic and up on your roof. These are places you might not be regularly, so you may not notice the signs and symptoms of roofing problems as readily as a contractor.
Your best bet is to mark your calendar each year for a month that's convenient for you. Then, call your roofing contractor to give your roof a once-over. Because slow leaks can cause massive, unseen damage to your roofing underlayment and even ceiling supports, they can create dangerous and expensive problems before you even know what's happening. You're much better off scheduling an annual inspection and catching these problem before they become huge issues.
If you have any questions about asphalt shingles, be sure to reach out to Luke Roofing. A long-established Orange County roofer, we provide prompt, reliable expertise for every residential roofing need and situation. Wherever and whenever you need roofing services in Huntington Beach or OC, you definitely can count on Luke Roofing.