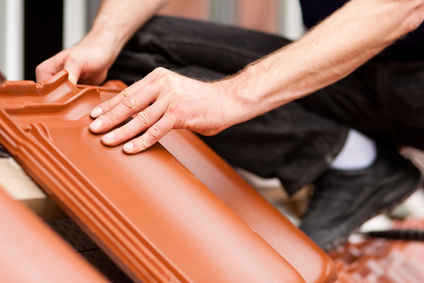 When it comes to replacing your roof, you need to start by choosing the best Orange County roofing contractors. But once you've done that, you may still have some questions. We're here to help!
Replacing your roof is an expensive - and time-consuming - proposition. But your roof is one of the most important pieces of your entire home. That's why it's essential to hire a great contractor and to ensure you get all of your questions answered before the roof replacement process begins.
Our contractors can answer any questions you might have in person or over the phone. But if you're looking for answers to common questions, here are some of the most common questions we're asked about replacing roofs:
1.Do I really need to replace my roof?
This question is usually asked with a groan. No one likes to have to put this much money into a maintenance project - especially one that doesn't involve fun upgrades like a kitchen or bathroom remodel! However, it's essential that you remember your roof is covering and protecting the rest of your home. So having an intact roof that does its job is absolutely essential.
With that said, one or two leaky spots don't necessarily mean you need to replace your entire roof. Often times, we can come in and replace or cover over parts of your roof, rather than the entire thing. This means that you can pay for just repair, rather than full replacement.
However, if the entire roof is in bad shape - or if one area has huge problems - you may need to replace the whole roof. This is especially true if the underlying plywood beneath the shingles or tiles is starting to rot or give out. In this case, the entire roof - including the underlayment - will need to be replaced.
And you don't want to wait any longer if your roof is in bad shape. The sooner you replace it, the less damage the underlayment will take.
The only way to know for sure if your roof needs replaced entirely, though, is for a contractor to come look at it. You may have some guesses, but you might be entirely surprised one way or the other. Any time you hire a contractor to check out your roof for general maintenance purposes, ask how much longer you've got until your roof is likely to need replaced.
2.Can I cover over the old roof?
If you have an asphalt shingle roof, you may be able to just put new shingles on top of the old ones. If the underlayment for your roof is in good condition, this is a possibility. And it's much more affordable, since you don't have to pay for someone to remove the old roofing materials or replace the underlayment.
However, if your roof already has a double layer of shingles, you probably don't want to stick a third layer on top. And, in fact, many local building codes prohibit this.
Of course, if you're dealing with a tile or slate roof, the old materials will have to come off before new ones can go on. However, these roofs last for so long that replacement doesn't happen very often to begin with.
3.What are my options for a new roof?
Your options for roofing materials will depend in part on what roofing company you choose. Not all Orange County roofing contractors work with all sorts of materials. But if your contractor does use just about any option out there, you've got tons of choice. You could go with an asphalt shingle roof, the cheapest option, or a slate roof, the longest-lasting. Other options include flat asphalt and concrete or clay tile.
Each of these options has its pros and cons, and you'll want to do your research before you choose. Then, be sure you choose a contract who is licensed to work with the absolute best of the best roofing materials for whatever type of roof you choose. Better materials can make all the difference in the world with the quality and longevity of your roof!
4.How much is this going to cost?
This is a frequently asked question, but it's one that's impossible to answer in this format! The bottom line is that costs can vary dramatically - from a few thousand dollars to $20,000+. It just depends on the material you choose, and the amount of work that will go into replacing your roof.
For instance, asphalt shingle is the cheapest material to use. But if you have to pay to get old shingles shoveled off of your roof, then the costs will go up. Clay and concrete are a more expensive option, but they need less maintenance and need replaced less often.
When you're choosing your roofing material, talk to your contractor about ongoing, total costs for the roof you choose. Shingles are cheaper up front, but can actually be more expensive in the long term because they don't last as long. And some types of roofing materials can actually increase your home's value by more, especially around here where slate and tile roofs are particularly popular.
5.How long will my new roof last?
Again, this is a question that results in an "it depends" for an answer. Typically, shingle roofs can last about 20 years, while tile and slate can last over 50. Shake shingles are somewhere in between, lasting about 30 years.
However, the material isn't the only factor here. Other factors include the location of your home, how much sun and rain the roof takes, and how well you maintain the roof. Again, an experience contractor can give you the best idea of how long your roof will last.
If you have any questions, be sure to reach out to Luke Roofing. A long-established Orange County roofer, we provide prompt, reliable expertise for every residential roofing need and situation. Wherever and whenever you need roofing services in Ladera Ranch or anywhere else in OC, you definitely can count on Luke Roofing.