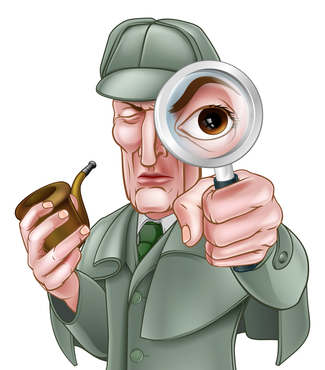 When an Orange County roofer looks for leaks, this professional becomes a detective of sorts. During the search, the contractor will hunt for clues that reveal potential risks or evidence of unwanted moisture. It's a good thing they're on the job. Leaks can cause countless problems – often costly ones. Even if you don't notice rainwater intrusion, don't shrug off the leak issue. Water penetration can lead to problems that develop undetected and worsen over time. Two of the most common are mold and deteriorated insulation. Neither of these will be welcome once discovered. Therefore, it's best to guard against them.
As with any good detective, a roofer looks in all the obvious places, as well as the lesser-known ones. The most obvious zone, of course, is the roof itself. Therefore, a qualified Orange County roofing company will examine shingles with a fine-tooth comb. What the pros will look for are telltale stains – sure signs of moisture penetration and accumulation. But their detective work also goes beyond the obvious. Doing their due diligence, qualified roofers also will examine less prominent spots such as dormer walls, siding, and window perimeters. During this phase, the pros will scan for cracks and missing window caulk, two prime rain risks.
No doubt, many homeowners will want to know more about this important topic. For additional information, local professionals are your best resource. For instance, residents of Dana Point can become further enlightened by consulting a Dana Point roofer. Such a professional knows your area and how local conditions may impact leak development.
If you have questions about roof leaks, Luke Roofing can help. A long-established Orange County roofer, we provide prompt, reliable expertise for every residential roofing and commercial roofing need. No matter where you live in OC, you can count on Luke Roofing for reliable roofing solutions.