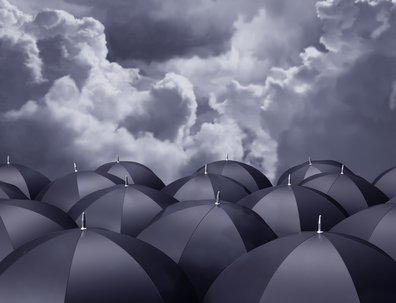 Whether providing roofing services in San Clemente or any other OC city, Luke Roofing consistently gets the job done right. And there's no reason why homeowners shouldn't do the same -- particularly with their rooftop holiday decorations. As every Orange County roofing company knows, proper care and planning are necessary to ensure the best result for those twinkling bulbs and dancing Santas. With that in mind, here is a set of tips that will help ensure your rooftop decorations are done right. Not only will these tips make for safer decorating, they'll help prevent costly damage, as well.
Proper Attachments
Pop, pop, pop … We commercial roofing contractors see it all the time – homeowners securing rooftop decorations with a staple gun. What these people don't realize is that staples, and the even more brutal nails, penetrate rooftops and create little holes. Small, yes. But rain and other inclement elements still can pass through those openings. A much safer bet is using clips to attach lights and other decorations to your rooftop.
Larger Decorations
If you have a ten-foot Frosty the Snowman planted on your rooftop, clips probably won't do much to hold it steady. Nevertheless, you still can make the big ones safe and secure. This Orange County roofing contractor recommends tying any larger decoration to a chimney (assuming you have one) or fastening a sandbag to its base.
Pre-Test
Before you go through the trouble of installing your holiday lights, scrutinize all cords, sockets, bulbs, and plugs for possible damage. As further insurance, make certain those strands of twinkling wonder have a UL (Underwriters Laboratory) tag. This certification ensures they've been expert tested for safety.
If you have questions about rooftop holiday decorations, be sure to reach out to Luke Roofing. A long-established commercial roofer, we provide prompt, reliable expertise for every need and situation. Whether you need roofing services in San Clemente, San Juan Capistrano or anywhere else in OC, Luke Roofing is your trusted Orange County roofing contractor.