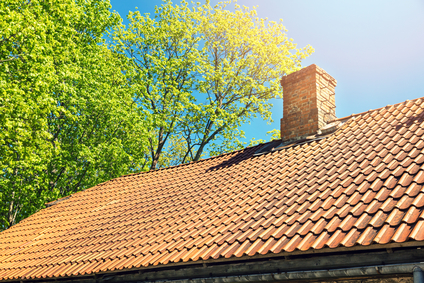 The typical Orange County roofer knows that sunlight and shingles often don't make good partners. Why not? Because shingles are vulnerable to those golden rays. Very vulnerable. When sunlight drenches shingles year after year, overheating takes place. The soaring surface temperatures, in turn, cause deterioration and in many cases, some very unforgiving leaks.
Unfortunately, many Orange County homeowners are not tuned into the potential risks. They either don't know about or refuse to address the sun problem. When the damage becomes obvious, professional intervention is mandatory. Sun damage repair has kept many an Orange County roofer mighty busy.
But it doesn't have to go that far. Frequently, precautionary solutions can prevent or minimize the solar assault. One of those solutions is roof coating. It works like this. An Orange County roofing company coats your roof with a special substance. The substance creates a waterproof surface that reflects sunlight away from your rooftop. This in turn reduces surface temperatures, thereby minimizing heat damage. One-two-three.
Unlike sunscreen, you needn't re-apply roof coating. Not for a while, anyway. The protective layer lasts for about 10-15 years, rain or shine. Basically, once it's on, you forget about it. How convenient is that?
Whether you reside on the coast or inland, your roof can benefit from a protective coating. Remember, no community, no area is safe from sun saturation. Perhaps you live in Mission Viejo. No shortage of sunlight there. So it's best to be on the defensive. Simply consult with a Mission Viejo roofer to learn about the potential benefits of coating. Next to taking up residence in your home, it could be your very best move.
If you have questions about protecting your home with a roof coating, be sure to reach out to Luke Roofing. A long-established Orange County roofer, we provide prompt, reliable expertise for every residential roofing and commercial roofing need. No matter where you live in OC, you can count on Luke Roofing for the most efficient, reliable roofing solutions.