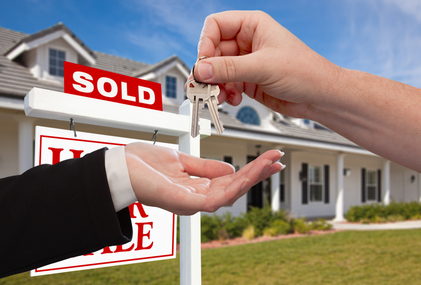 If you're a home seller, never neglect potential problems -- especially where your rooftop is concerned. Except in the rarest of instances, buyers prefer fully functional roofs in good condition. A qualified Orange County roofer can help you meet their expectations. By conducting a preliminary roofing inspection, contractors can uncover hidden flaws. It's a good thing – these flaws often reduce a home's desirability. Among the imperfections are worn shingles, deteriorated flashing, and compromised underlayment.
Don't wait until a home inspector makes these discoveries. At that stage of the game, the flaws are a complete surprise. And surprises typically throw big monkey wrenches into the selling or negotiating process. The likely outcome will be frustrating delays for both sides – and possibly a failed sale.
Should Orange County roofers discover problems, sellers needn't shoulder the entire repair burden – or any of it, for that matter. Depending on circumstances, buyers may opt to cover all or part of the costs. They will, however, work these little expenses into the final purchase prices. In this instance, expect buyers to request a discount and/or other concessions as compensation. It's all part of the process. As they say, anything is negotiable. And that viewpoint clearly applies to the home selling process.
Once an Orange County roofing company identifies a roofing problem or problems, homeowners will receive a report detailing the findings. With this information in hand, sellers should discuss the report with their realtor. As an Orange County roofer does with roofing matters, a real estate professional can offer valuable advice to determine the best next steps.
No doubt, this topic raises questions in the minds of certain home sellers. It's best, in that case, to consult a community expert. You may, for instance, reside in Laguna Beach. Fine. Just direct your inquiries to a qualified Laguna Beach roofer. You'll be fully enlightened in no time.
If you have questions about roof inspections for home sellers, Luke Roofing can help. A long-established Orange County roofer, we provide prompt, reliable expertise for every residential roofing and commercial roofing need. No matter where you live in OC, you can count on Luke Roofing for reliable roofing solutions.