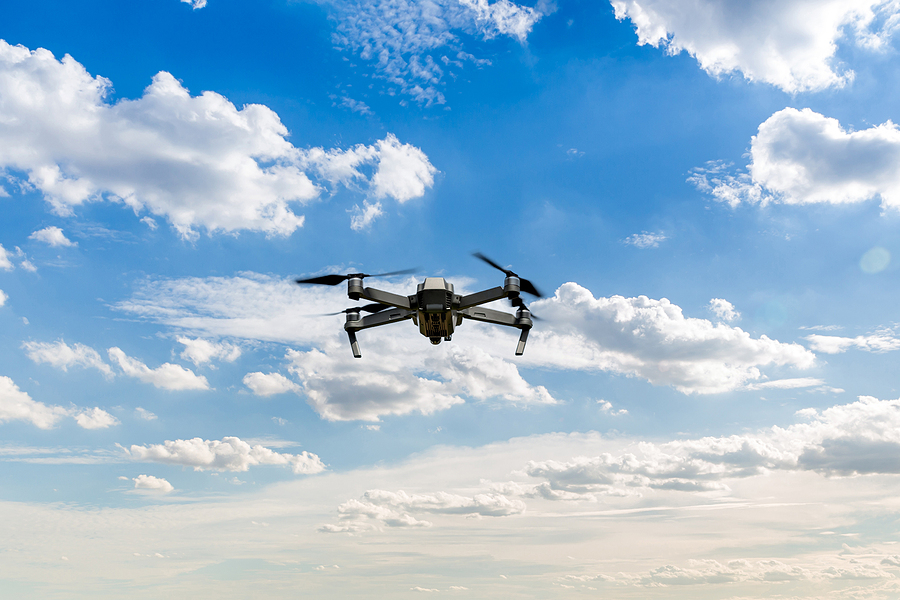 With drones becoming increasingly useful throughout the world, it was only a matter of time before your local Orange County Roofer seized the opportunity to adopt the technology. That's right. More and more, drones are assisting roofing professionals, particularly when roof inspections are on the task list. Think about it. Instead of a roofer crunching across your rooftop, an airborne device can perform a wonderfully efficient, no-contact inspection. Unobtrusive, quiet, and quick. What more could a homeowner ask for?
Drone technology is particularly useful when roofs present navigational challenges. The sloped roof comes immediately to mind. Rather than maneuver across an angled surface, a tech-savvy Orange County Roofer can employ a drone for convenient reconnaissance. Packing a high-definition camera, the airborne craft has the power to uncover deficiencies in vivid detail.
And what if an Orange County Roofing Company were inspecting a massively large roof, like those often found on office buildings. Why walk all that square footage when a nimble drone can cover the territory from above.
Finally, let's not forget the role drones can play in the science of leak detection. Able to employ moisture-detecting thermography, the airborne craft can locate even the most obscure leak zones -- day or night. No footsteps on the roof. No disturbances of any kind.
While all this might sound new and esoteric, there's no reason to feel mystified. Simply ask a local provider to enlighten you on this very hot topic. You might, for instance, hang your hat in Costa Mesa. OK, then discuss the technology with a knowledgeable Costa Mesa Roofer. You'll be up to speed in no time.
If you have questions about using drones for roof inspections, Luke Roofing can help. A long-established Orange County roofer, we provide prompt, reliable expertise for every residential roofing and commercial roofing need. No matter where you live in OC, you can count on Luke Roofing for reliable roofing solutions.