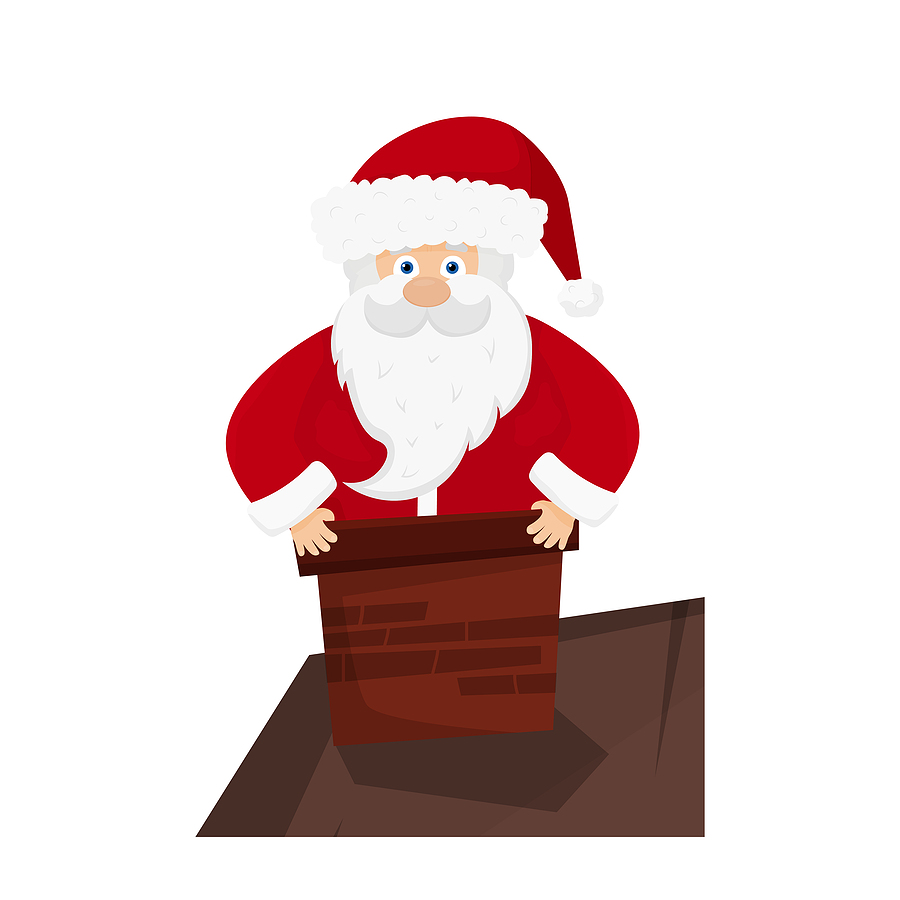 You might not spend days and nights pondering your chimney. But a certain jolly, red-suited man considers this roof protrusion extremely important. That's right. Santa Claus knows his chimneys. And he'll judge your home by the condition of this component. Which is why it could be a good time to refurbish or repair this prominent part of your home. Qualified Orange County Roofers can be a big help in this regard. Experienced in the fine art of chimney repair, they'll do what's necessary to right all wrongs. The guy in the sleigh will be so proud. And who knows? It could mean a batch of bonus gifts this year.
What issues will an Orange County Roofing Company look for? One of the most common is loose flashing. When this seal pulls away from a chimney, an unintended opening results. Now guess what goes through the opening. If you said rainwater, you get the prize.
Chimney crowns are another potential problem spot. The concrete layer on top of a chimney, a crown shields the flue from rainwater. Unfortunately, the layer can crack over time, creating an entry point for moisture and an urgent need for repair.
These two problems (and others) can be corrected by qualified Orange County Roofers. So don't hesitate to call a professional if you see or suspect chimney issues. Remember, no amount of cookies will smooth over Santa if your chimney gets a thumbs down.
Questions on all this, of course, are entirely understandable. And the best way to get them answered is to consult a local expert. Perhaps you reside in Dana Point. In that case, talk to a Dana Point Roofer about this topic. It's a great way to get a quick and thorough education.
If you have questions about chimney repairs, Luke Roofing can help. A long-established Orange County roofer, we provide prompt, reliable expertise for every residential roofing and commercial roofing need. No matter where you live in OC, you can count on Luke Roofing for reliable roofing solutions.