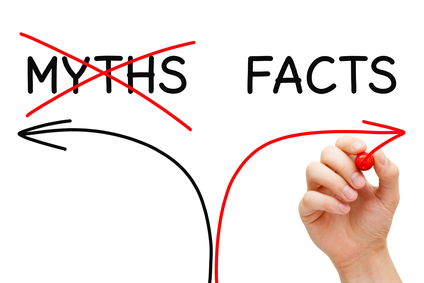 When rumors spread, they spread fast. This fact of life certainly holds true in the realm of roofing. Because of the persistent myths, homeowners sometimes make uniformed decisions regarding their rooftops. Occasionally, an Orange County roofer must be summonsed to remedy the results of their misguided actions. A far better policy would be to separate fact from fiction as quickly as possible, thereby reducing the possibility of a misstep – a sometimes expensive misstep. Thus, to set things right once and for all, here are several roofing rumors that homeowners should disregard without hesitation.
The Eternal Roof is perhaps the most common of roofing rumors. Many people mistakenly believe that roofs will last indefinitely. Nothing more need be done once those sturdy shingles are strategically positioned atop the happy home -- particularly when said roof is composed of the world's most durable shingles or tiles. Nothing could be further from the truth. Roofs do wear out. And sooner or later, you'll require the intervention of a qualified Orange County roofing company to remedy the problem. Those who count on luck also can count on bothersome leaks sooner or later.
Homeowners also fret about the time supposedly needed to repair or replace a roof. In their minds, endless weeks are required for job completion. This is a pure myth. While a certain amount of time will be needed to repair or replace, a qualified professional can expedite the process with little trouble – especially in a warm climate generally free from weather interference. You may, for example, reside in a sunny community such as Laguna Beach. Should you need roof servicing, a qualified Laguna Beach roofer can complete the assignment with incredible efficiency. You can count on it.
If you have questions about roofing, be sure to reach out to Luke Roofing. A long-established Orange County roofer, we provide prompt, reliable expertise for every residential roofing and commercial roofing need. No matter where you live in OC, you can count on Luke Roofing for the most efficient, reliable roofing solutions.