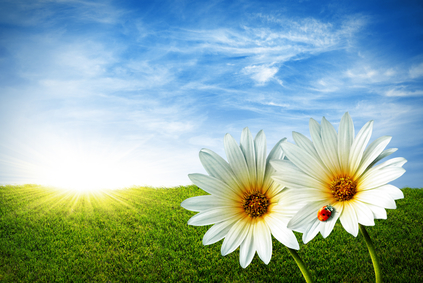 When an Orange County roofer installs a skylight atop a commercial building, this professional is doing more than suppling increased illumination. Of course, you say, the roofing expert also is providing a great view of the deep blue sky (assuming rain clouds have not gathered). True enough. But the other benefit resulting from the installation of a skylight is a potential increase in business performance. How exactly can this rooftop window make a difference to the bottom line? Well, there are several ways.
First, there's the mood enhancement principal. When a commercial roofer installs a skylight on a business structure, the admitted sunlight has a positive effect on everyone inside. This is difficult to dispute. Ample research suggests that light from our nearest star generally has a cheering effect on people. The sunlight phenomenon has a special significance for workers. Bathed in solar illumination, staff members are more inclined to feel upbeat and positive. Stimulated in this way, employees are more likely to feel energized. Increased productivity often is the favorable result. Additionally, ample sunshine enhances visibility. This benefit is particularly important in a retail environment, where clearly-seen merchandise is more likely to grab attention.
Who should consider the installation of a skylight? Good candidates are those who own or operate a commercial building in a busy Orange County city, such as Irvine. Simply contact an Irvine commercial roofer (or appropriate professional for your city) to get a detailed overview of benefits and other pertinent information. It very well may be the first step to an unexpected business windfall.
If you have questions about getting a skylight for a commercial building, be sure to reach out to Luke Roofing. A long-established Orange County roofer, we provide prompt, reliable expertise for every residential roofing and commercial roofing need. No matter where you live in OC, you can count on Luke Roofing for the most efficient, reliable roofing solutions.