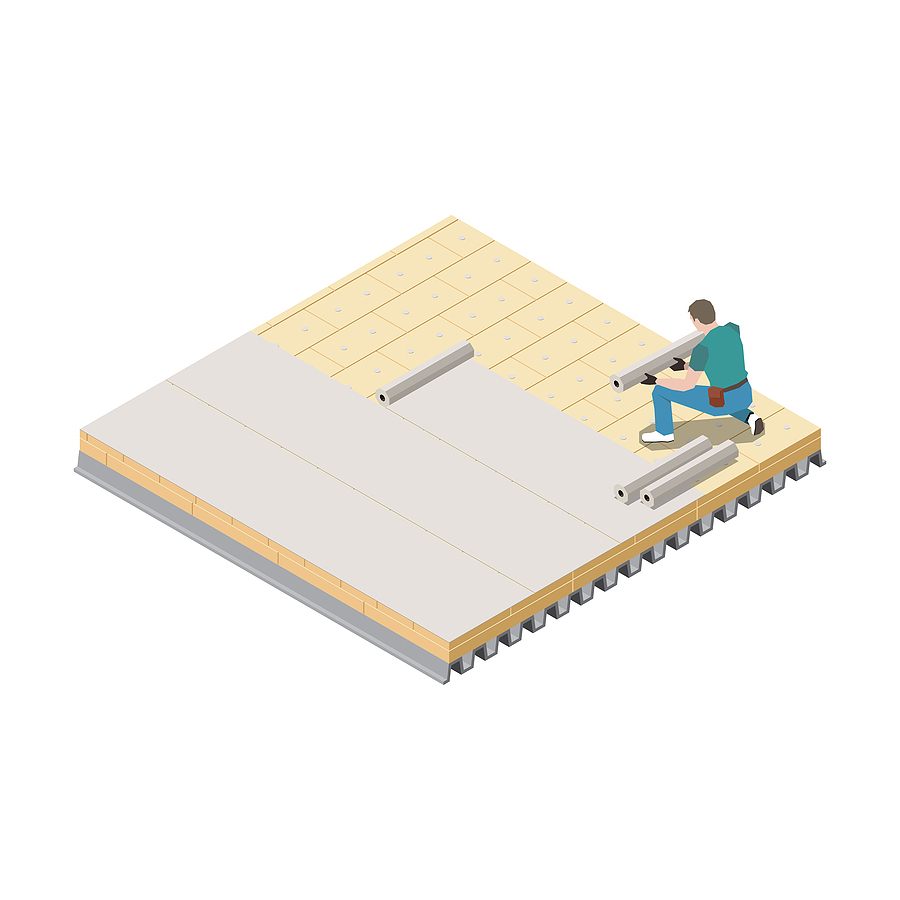 Everyone knows that asphalt shingles provide needed protection to your rooftop. Fortunately, shingles get some help while performing this job. You see, before Orange County Roofers install a layer of shingles, they cover your roof with a protective barrier. That barrier is called underlayment.
Underlayment is a sturdy membrane that covers the entire rooftop. It may be made of a special felt or a synthetic material. During the installation process, the crew of an Orange County Roofing Company will roll out the material in long sheets and arrange it in overlapping rows atop the roof. Once the rooftop is completely covered, shingles are set down atop the covering, thereby creating a double layer of protection.
How does underlayment provide protection? Primarily by serving as a barrier against moisture. Any rain that slips through the shingle layer will be caught and stopped by this hidden protective barrier.
Now think about this. What if it rains before your chosen Orange County Roofers have completed a shingle installation? Not to worry. Underlayment will be in place, shielding your home from the unwanted moisture.
Of course, that advantage may seem insignificant during the blue-sky summer months. An Orange County Roofing Company, however, typically services local homes all year round. This includes the winter months, when surprise storms have been known to occur. With underlayment in place, these downpours generally won't be a problem.
Got questions on any of this? Get them answered by a reliable local expert. Maybe you hang your hat in Newport Beach. In that case, simply ask a Newport Beach Roofer to enlighten you. You'll be so glad you did.
If you have questions about roofing underlayment, Luke Roofing can help. A long-established Orange County Roofer, we provide prompt, reliable expertise for every residential roofing and commercial roofing need. No matter where you live in OC, you can count on Luke Roofing for reliable roofing solutions.